You are planning a business opening, you're rebranding, launch of a new product/service, or an event to delight existing customers. This comes with allocating budgets, assigning roles, finalising venues and preparing materials. Some of those materials are your printed collateral: 5 000 Flyers here, 2 500 Business Cards there, 1 000 Brochures, 100 Posters, 4 Pull-up Banners, some Signage and a few Notepads to giveaway. For this number of prints, an error can be catastrophic. Not only will the error detract from your carefully planned budget, but it will also steal from your already limited amount of time and have a negative impact on your results. Obviously, there is a way to check your printing before a small mistake can be duplicated multiple times – you can request proof. Now printing proofs come in many varieties, let's discuss what those varieties are when to opt for one over the other and what to look for in each proof.
Firstly, proofing might seem like 1 printed copy of what you requested. However, while this may seem like a simple request, modern printers are not set up to print just one copy of your artwork. Modern printing is affordable because production is set up for printing multiple copies of your artwork. This means a lot of work goes into setting up a print job to ensure that many copies can flow out quickly and at a consistent quality. Here, are the proofing options that will help you manage your printing budget:
Proof 1: Automatic Basic Check (Preflight)
This is a basic check for the right format (size), an appropriate 3mm bleed and the correct file type.
This automatic check is done by specialised software to ensure that the artwork can be printed in the desired format. Should there be extreme errors that the system picks up such as no bleed, text too close to the edge and no die trace that can make it impossible to print the system will reject the artwork and you will be sent an email notifying you of the issue. However, it is important to note that the automatic check system may not pick up some errors that may deem a file not print-ready.
This is why it's important to be sure that your artwork is print-ready, that there are no errors in the ordering of your pages, and that you used the right images, spelling and other important details before you upload your artwork.
Only opt for automatic check if you have thoroughly reviewed and inspected your artwork and you don't need to check your artwork before production.
Proof 2: Email Proof (Artwork)
The email proof is the version of your artwork once it has gone through the preflight process and a basic fix has been done. That is, once the artwork has gone through the preflight process to check that format, colours, fonts, images and other elements are indeed print-ready. This proof is sent via email as a PDF and allows you to check for:
Bleed – are important details safely outside your bleed area?
If important details are in your bleed area you risk losing them once the printouts proceed to cutting.
Format – does your artwork look correct when scaled to the final print size?
Check that your text and images don't look stretched or squashed.
Text – does all the text appear as required?
In some cases, text may not be embedded, or saved as curves, and could be lost in the final print.
Colours – are these the colours you expected?
Also, before uploading your artwork, ensure that you saved it in CMYK colour mode. This ensures your colours will come out as expected when printing in the four-colour process (Cyan, Magento, Yellow and Black). If your artwork is in RGB format, then your royal blue that conveys trust may come out as a royal purple that conveys mystery…
Images – are your images high resolution?
This is particularly important when printing in large format. Low-resolution images, when scaled to fit a large format, may appear pixelated and therefore low quality. A pixelated logo sends the wrong message about the quality your brand can deliver.
[Related: How to get the perfect large format print]
Proof 3: Delivered Plotter Proof
A plotter is an inkjet printer that to prints a sample of what the final print will look like. If a Delivered plotter proof is ordered the file is checked, fixed and made print ready, printed and delivered to the client.
The difference is that this may not be printed on the particular paper you order or with the required finish  – lamination, binding, etc and the colour vibrancy might slightly vary from the final products. Therefore, on a plotter proof, you are checking for:
Details – are the required details printed in the required areas and in the correct order?
This is particularly important when printing Brochures, Deskpad Calendars and Folded Leaflets. You want to ensure that everything will be in the right place when cut and folded/bound.
Colours – do the colours appear as per the artwork provided?
Note, that the sharpness of the colours may be different to what you expect.
Images – are the images sharp or pixelated?

This is a great opportunity to check that your images are high-res when scaled to the final print size.
(Note, some large format sizes may not be printable on a plotter machine)
You can also request that a picture of this plotter proof be emailed to you.
Proof  4: Printed Sample
This is one copy of the final print. This requires that the processes and infrastructure suited for printing multiple copies of one artwork have to be used to print just one copy. This can have a significant impact on your budget. Therefore only request a printed sample if you are willing to cover the additional expense.
Check that the copy is printed according to your expectations.
Here is a quick checklist of things you should consider when requesting a proof:
Value of the products – are you printing large volumes, on premium material and/or in a large format?
If the order value is extraordinary then you may have to opt for a proof to ensure that you have covered all your bases.
Timeline / Urgency – how close are you to your deadline?
Remember, your final print job will only commence after the proof has been printed and approved. If you are on a tight deadline, then you may risk missing your deadline.
Cost – does your current budget accommodate the cost of a proof?
This is not a low-cost option. Therefore check that your budget can accommodate this.
Complexity – Do you need a custom die-cut? Are there subtle colours and details in your artwork?
[Related: How can I minimise my printing costs?]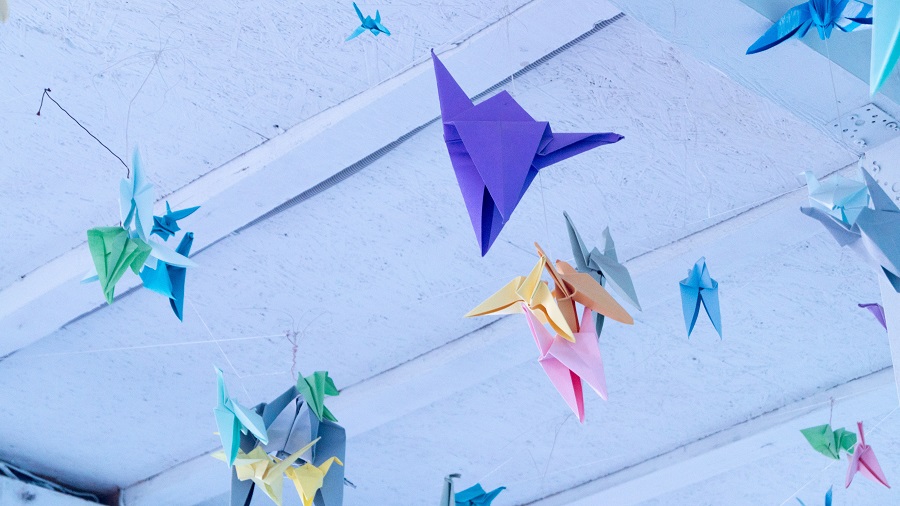 It is important to note that proofs do not apply as design services and should there be errors with your artwork you are responsible for the redesign. If you require design services Printulu does offer design services done by a professional graphic designer at an additional cost.
Conclusion
There are various types of proofs that give you the ability to check aspects of your artwork before going to print. These proofs range from an automatic check using software to a single sample of the final print. The proofs are created to accommodate the value of your order, your timelines, your budget and the complexity of the print job. What you choose, should depend on those factors.
Related
How can I minimise my printing costs?