EVERYTHING YOU NEED TO KNOW IN ONE CONVENIENT PLACE
How Do You Make Sure You Choose The Right Font For Your Business?
Typography plays a crucial role in the success of a new design. That's why selecting an appropriate typeface for text usage is important step in every design project.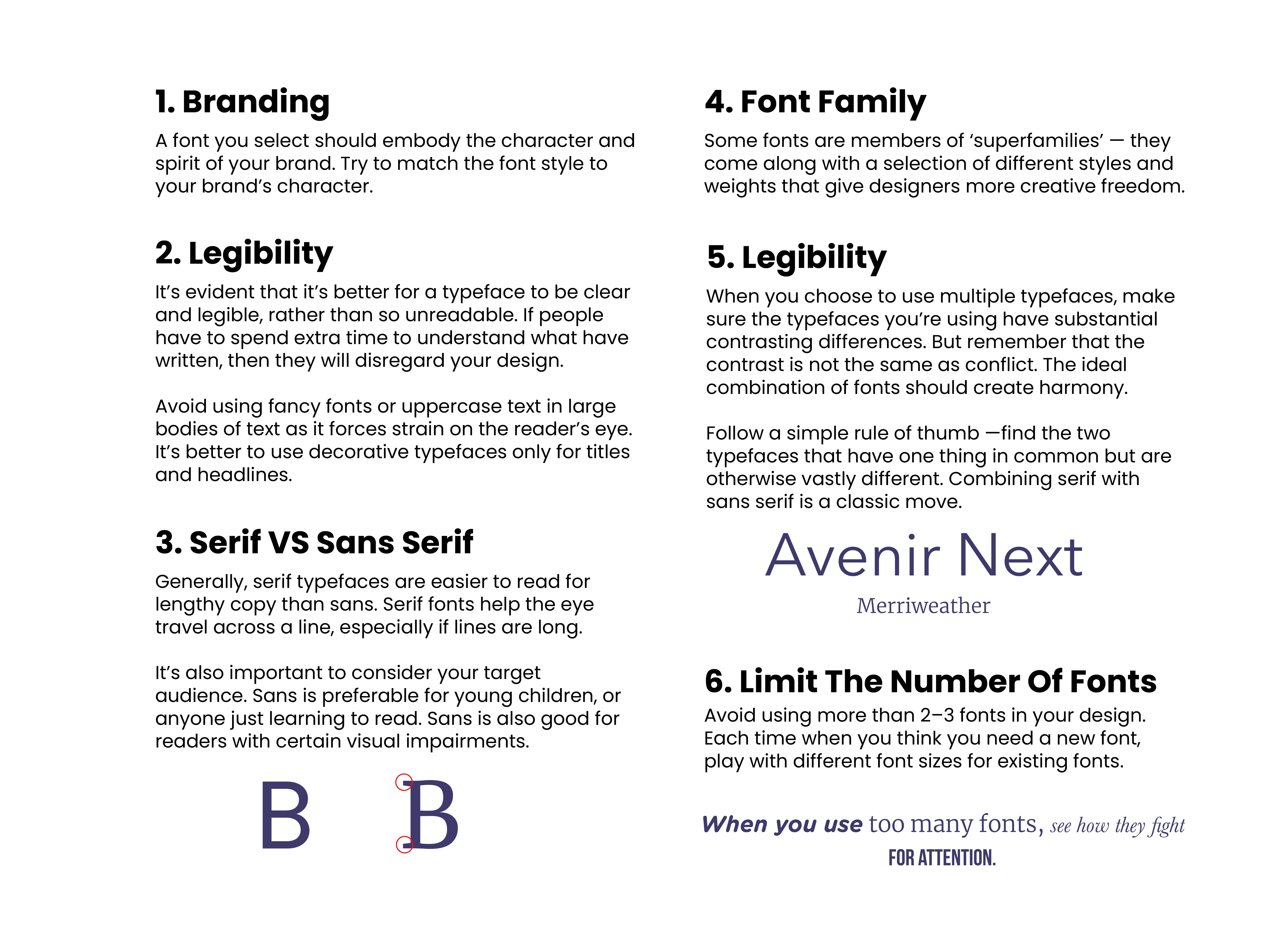 RGB VS CMYK For Print: What is the Difference? (Explained)
Colour modes are a big deal. As a designer (be it professional or new to being a creative maestro), not knowing the difference between the CMYK and RGB colour modes could seriously cost you. If you're designing for yourself, you could end up with a very unsatisfactory result. And perhaps even worse – if you're designing for a client, you could potentially end up losing their business.
Read More
COLOUR! What works? What doesn't?
Ever wondered how designers and artists find the perfect colour combination?
They use colour theory. Colour theory is a practical combination of art and science that's used to determine what colours look good together.
The colour wheel was invented in 1666 by Isaac Newton, who mapped the colour spectrum onto a circle. The colour wheel is the basis of colour theory, because it shows the relationship between colours.
Colours that look good together are called a colour harmony. Artists and designers use these to create a particular look or feel. You can use a colour wheel to find colour harmonies by using the rules of colour combinations.
Colour combinations determine the relative positions of different colours in order to find colours that create a pleasing effect.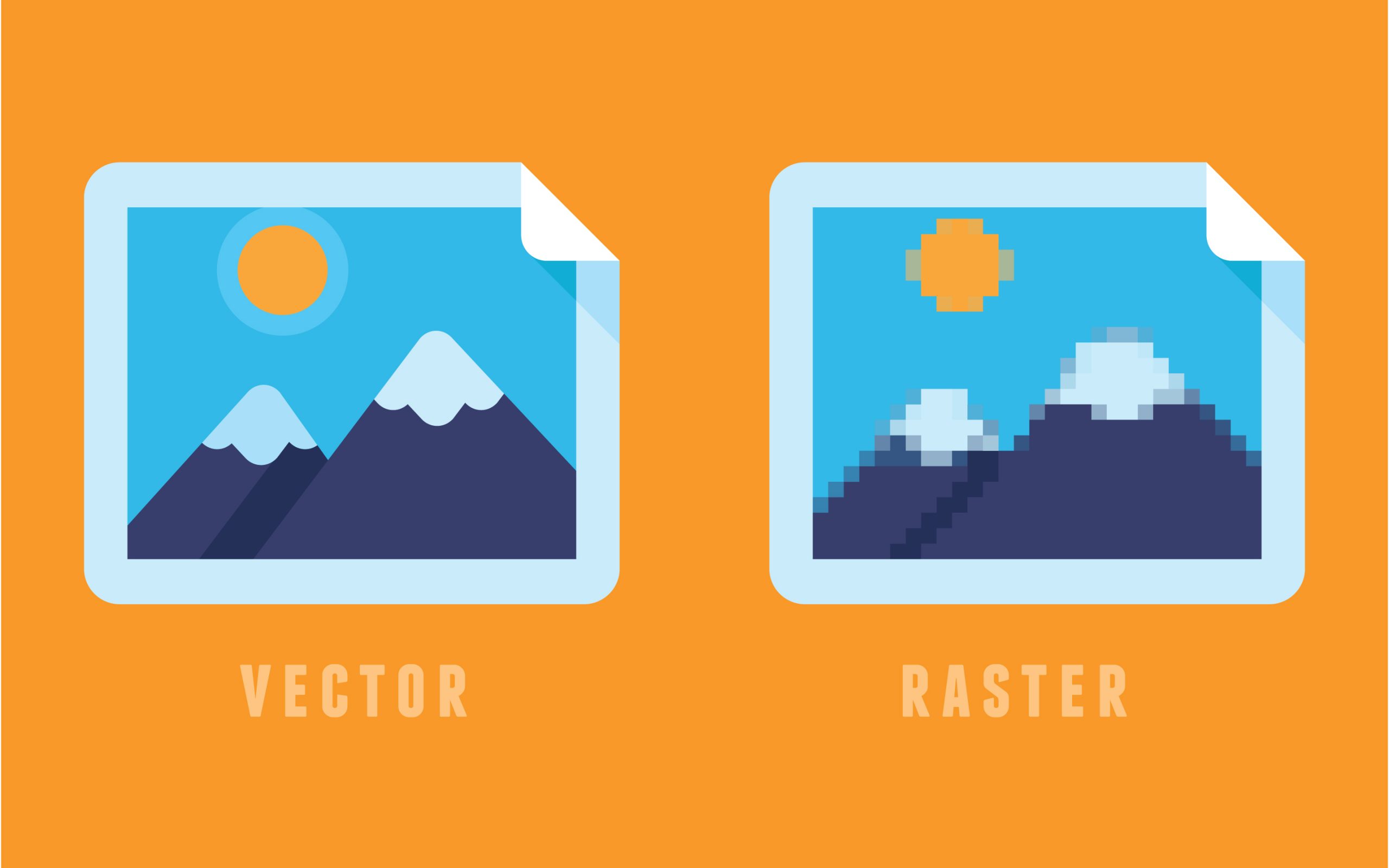 Vector VS Raster: What's The Difference?
The main difference between vector and raster graphics is that raster graphics are composed of pixels, while vector graphics are composed of paths. A raster graphic, such as a gif or jpeg, is an array of pixels of various colors, which together form an image.
VECTOR FORMATS
.SVG, .EPS, .PDF, .AI, .DXF
RASTER FORMATS
.BMP, .TIF, .GIF, .JPG
Making use of sequential commands or mathematical statements or programs which place lines or shapes in a 2-D or 3-D environment is referred to as Vector Graphics.
Vector graphics are best for printing since it is composed of a series of mathematical curves. As a result vector graphics print crisply even when they are enlarged.
In physics: A vector is something which has a magnitude and direction. In vector graphics, the file is created and saved as a sequence of vector statements. Rather than having a bit in the file for each bit of line drawing we use commands which describe series of points to be connected. As a result a much smaller file is obtained.
Raster images use bit maps to store information. This means a large file needs a large bitmap. The larger the image, the more disk space the image file will take up.
As an example, a 640 x 480 image requires information to be stored for 307,200 pixels, while a 3072 x 2048 image (from a 6.3 Megapixel digital camera) needs to store information for a whopping 6,291,456 pixels. We use algorithms which compress images to help reduce these file sizes.
Image formats like jpeg and gif are common compressed image formats. Scaling down these images is easy but enlarging a bitmap makes it pixelated or simply blurred.
Leigh Roux | Marketing Manager | Starbucks
"The quality of Printulu's products is fantastic and I am amazed by their affordable prices. I also really appreciated that my team did not have to waste time to collect the printed items, but they were delivered directly to our store in Rosebank. I highly recommend using them!"
Natasha Allie | Project Manager | Oliver & Adelaide Tambo Foundation
"We purchased a brochure from Printulu. It was very urgent and they made it possible with their Express option. The quality was exceptional – exactly what we needed for such an event! We will definitely order again."
Anish Shivdasani | Co-Founder | Giraffe
"I was very happy with my Printulu order. The coordination was fast, the communication clear and the delivery on time. I also liked to configure the paper and size options and instantly see my price options. They definitely made me a repeat customer."
Printulu's Expert Design Services
We offer in-house design services as an option on every item you want to order. We know not everyone is a design genius, and not everyone has the time to consider every detail. That's why we're here to help. Simply follow the steps below to add design services to your order.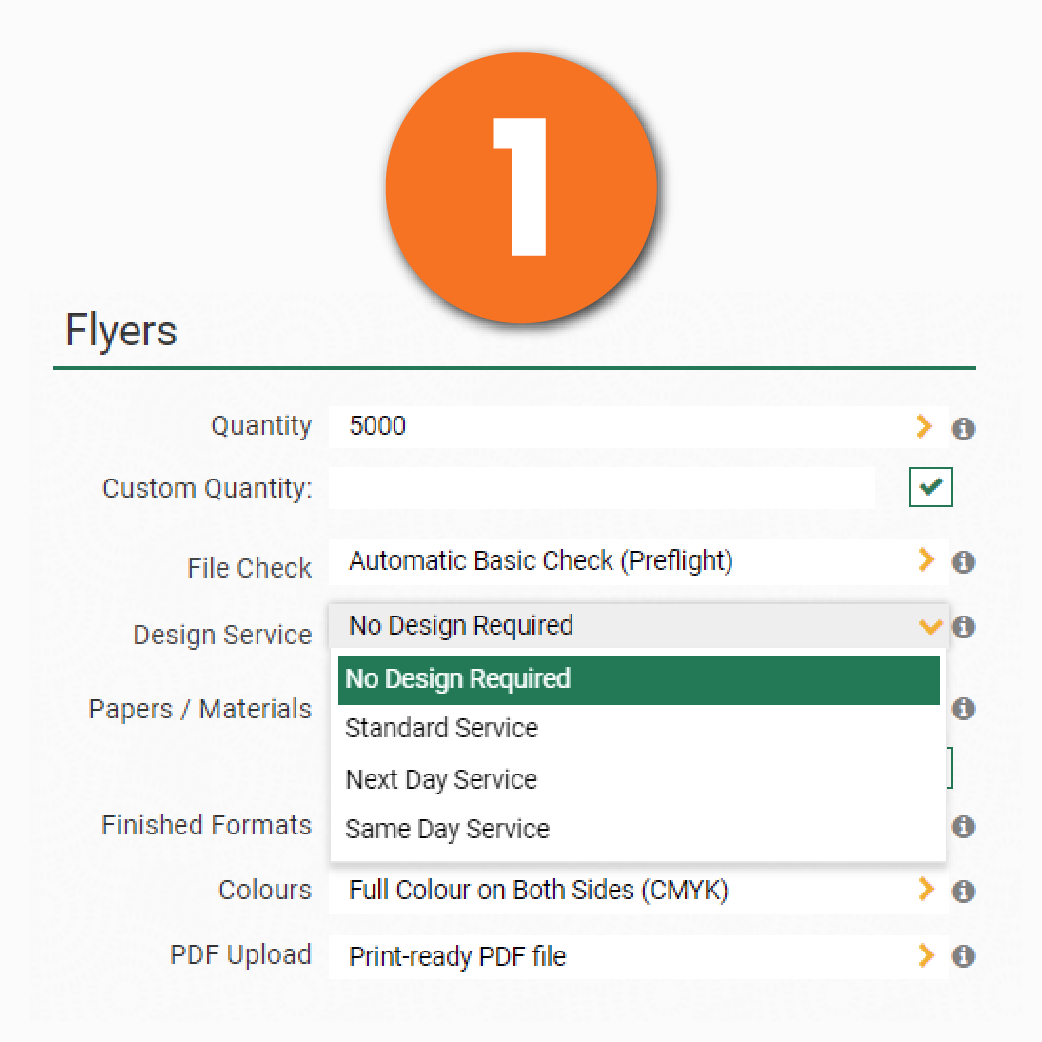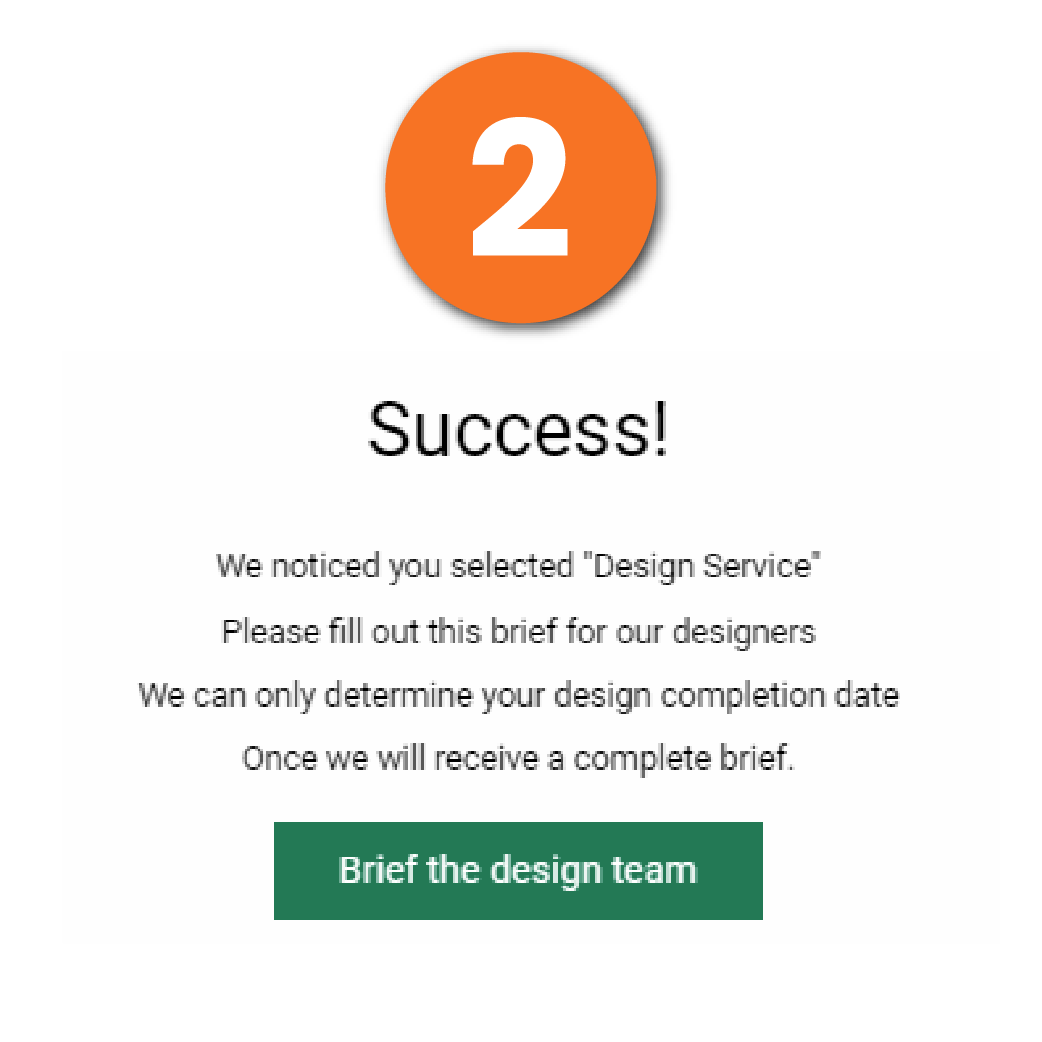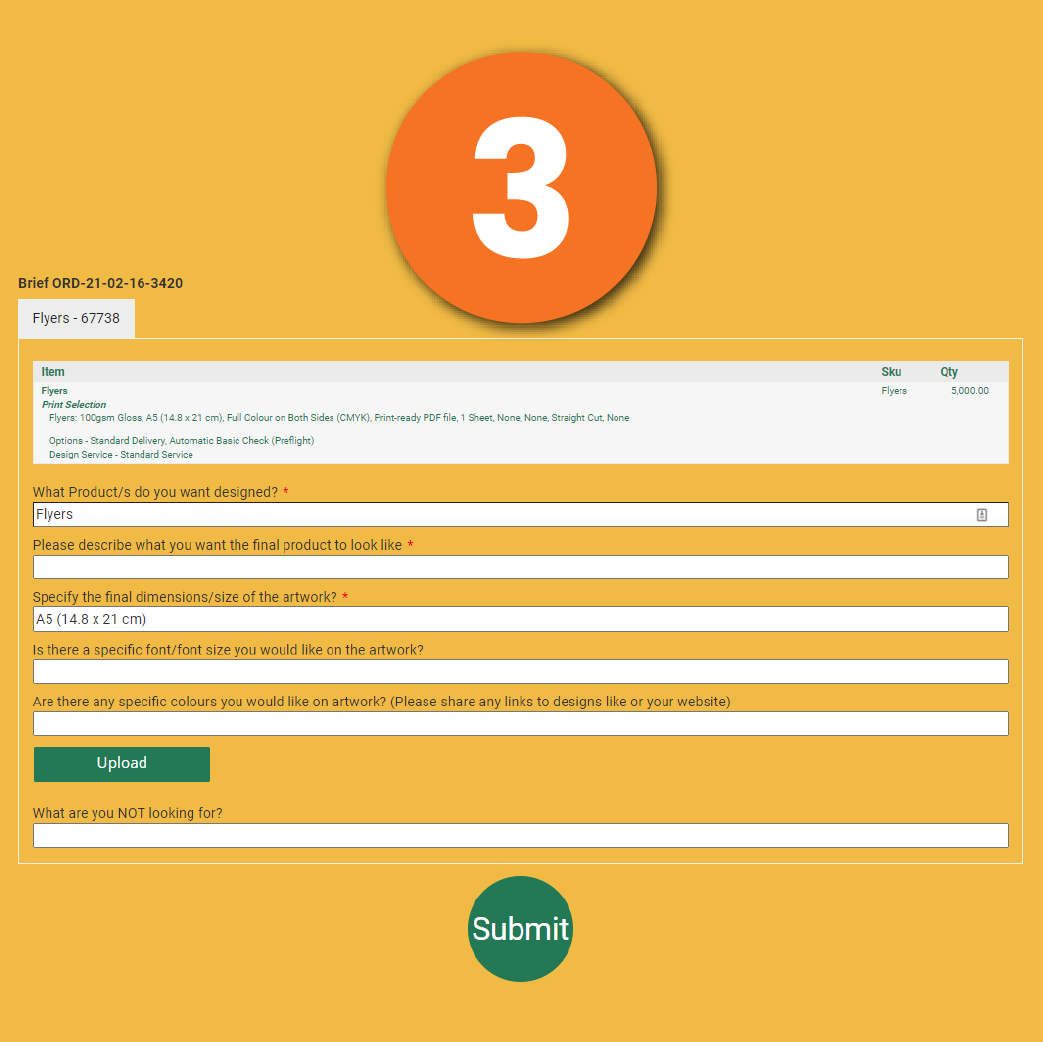 Read More Design Tips On Our Blog
Question: Is CMYK or RGB better for print? Answer: CMYK is the best colour mode for print, whereas RGB is best used for digital artwork. Both colour modes are commonly used in graphic design. CMYK or RGB for Print: A Comprehensive Guide to Understanding the...
read more