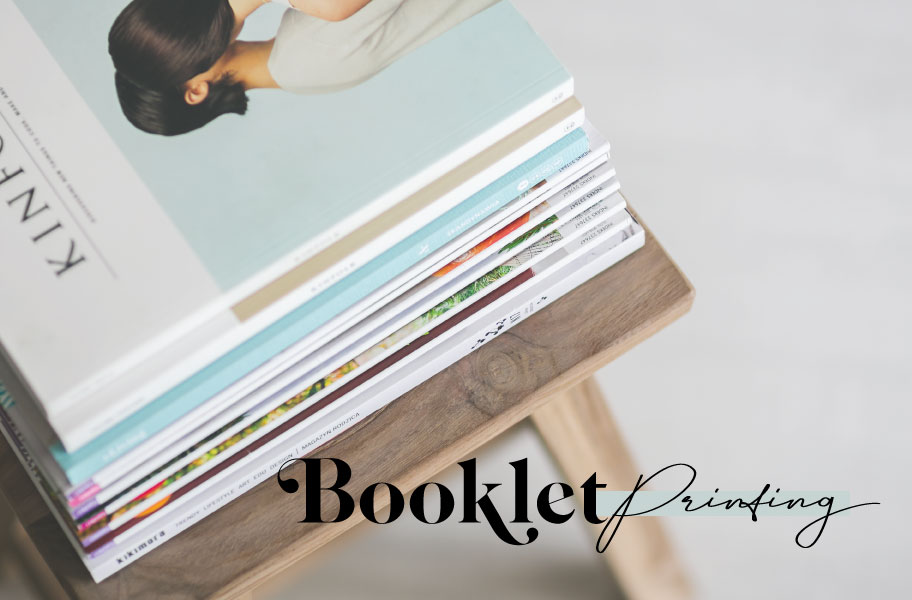 The South African print industry is a thriving sector, with booklet printing playing an increasingly important role. The latest statistics show that the industry is worth over R10 billion per year, and is expected to grow by 5% in the next five years.
The industry is seeing a shift towards more interactive and engaging booklets, which use multimedia elements such as video, audio, and animation to capture the reader's attention. There is also a growing trend towards custom-designed booklets, which are tailored to the specific needs of the client.
The future of booklet printing in South Africa looks promising. The industry is well-positioned to continue to grow in the years to come, driven by the increasing demand for high-quality, interactive, and custom-designed booklets.
Here are some additional statistics and trends on booklet printing in the South African print industry:
The average price of a booklet in South Africa is R10 per copy.
The most popular type of booklet is the four-page folded brochure, otherwise known as a folded pamphlet.
The preferred printing method for booklets is digital printing.
The binding method of choice for booklets is saddle stitch.
The most popular paper grammage for booklets is around 120 – 150gsm coated paper.
The most used ink colour for booklets is black.
The South African print industry is a dynamic and ever-evolving sector. Booklet printing is a key part of this industry, and is expected to continue to grow in the years to come.
Booklet printing has the power to create a lasting impression on your audience if done right. In this article, we will explore the concept of booklet printing, its impact, and the immense benefits it offers for businesses and individuals alike. Get ready to embark on a journey of discovery as we unveil the secrets to creating visually appealing booklets that leave a lasting impact.
The Advantages of Booklet Printing
Booklet printing opens up a world of possibilities, providing numerous advantages for businesses and individuals. Let's explore the power of booklet printing and how it can transform your communication strategies.
Here are a few ways that booklets can help you:
Increase brand awareness: Booklets are a great way to introduce your brand to new customers. They showcase your products or services, share your company's story, and establish your brand as an expert in your industry.
Generate leads: Booklets can generate leads by providing potential customers with information about your products or services, as well as a way to contact you. You can include a call to action at the end of your booklet, such as a website address, phone number or a QR code to a checkout basket, to encourage readers to learn more or take the next step.
Educate customers: Booklets can educate customers about your products or services. This can be helpful for both new and existing customers. For new customers, booklets can help them understand what you offer and why they should choose you. For existing customers, booklets can keep them up-to-date on your latest products and services and any special offers or promotions you may be running.
Build relationships: Booklets can build relationships with customers. When you give a booklet to a customer, you are making a personal connection with them. This can help to build trust and loyalty, which can lead to repeat business.
If you are looking for a way to transform your communication strategies, booklet printing is a great option. Booklets can help you to increase brand awareness, generate leads, educate customers, and build relationships.
Here are some additional tips for using booklets to transform your communication strategies:
Ensure sure your booklet is well-designed and easy to read.
Use high-quality paper and printing.
Include clear and concise information about your products or services.
Use visuals, such as images and infographics, to break up the text and make your booklet more visually appealing.
Include a call to action at the end of your booklet.
By following these tips, you can create booklets that will help you to achieve your communication goals. Below is an overview of these tips but we'll be delving into these in detail in some other blog posts
Designing an Engaging Booklet
Creating a visually captivating booklet is the key to grabbing your audience's attention. We will delve into the essential elements of a visually appealing booklet design and how you can craft a design that resonates with your target audience.
Choosing the Right Paper and Binding
Selecting the appropriate paper stock and binding method is crucial to achieving a professional and durable booklet. We will provide insights into the options available and guide you in making the right choices for your booklet printing project.
Crafting Compelling Content
A visually stunning booklet needs equally compelling content to engage your readers. We will discuss effective strategies for creating impactful and engaging content, including how to structure your content effectively and utilise storytelling techniques to captivate your audience.
Everything you need to know about Booklet Printing
Booklet printing is the process of printing multiple pages of information onto a single sheet, which is folded and bound together and trimmed. The process of creating a book lies heavily on the correct setup of the artwork due to the imposition software that automatically creates layouts for the folding. But before we worry about the artwork, we should look at the different types of booklets.
Types of booklets
There are many different types of booklets, each with its own unique purpose. Some common types of booklets include:
Brochure: A brochure is a short, promotional booklet that typically introduces a product or service. A brochure is often printed on high-quality paper and feature attractive visuals.
Catalogue: A catalogue is a longer, more comprehensive booklet to showcase a company's products or services. Catalogue printing is usually on glossy paper and feature high-quality images.
Manual: A manual is a booklet that provides instructions on how to use a product or service. Manuals are often printed on sturdy paper and feature clear and concise instructions. The text pages are usually printed 100% Black.
Report: A report is a booklet that provides information on a particular topic. Reports printing is on high-quality paper and feature graphs, charts, and other visuals. A report will consist of 100% black printing pages as well as colour pages for graphs. The challenge here is that imposition software usually doesn't identify this. It is of the utmost importance that the booklet printing is a customised quotation and that the designers of the booklet set this up correctly.
The booklet printing process typically involves the following steps:
Design: The first step is to design the booklet. This includes creating the layout, choosing the fonts, and selecting the images. Be sure to use a standard size A5 (210mm x 148mm) or A4 (210mm x 297mm) as these are the most cost-effective sizes. Custom sizes are great for grabbing attention, but they are also great at breaking the bank 🙂.
Quotation: It is easier for ANY printing company to give you an accurate price if they have artwork to base it on. This does not have to be the final artwork but can be a roadmap that shows what is on each page. This will also help the designer to stick to certain requirements such as colour pages vs black and white pages. Be sure to add a print proof to your quotation.
Proofing: Once the design & quote is complete, it is important to proof the booklet to ensure that there are no errors. With Printulu, you will need to add a separate line item to ensure that you get a printed version first. What that means is that you will have, for example, 500 x Brochures in your quote you will also have a separate 1 x Brochure in your quote. That way, you can upload the artwork to your 1 x Brochure, receive the printed version, check it, amend it where necessary and upload your artwork to the 500 x Brochures once you are happy to go to print. Be warned! Proofing is rather expensive so if you are not super bothered about colours or perfect layout, then you can skip this step.
Booklet Printing: The next step is to print the booklet. You have a variety of printing methods to choose from, such as offset printing (Litho) and digital printing. Most people don't really know this but Litho printing is for anything over 1000 sheets and digital printing is for anything under 1000 sheets. Basically, the higher the quantity, the more likely you are to have to order Litho.
Booklet Binding: Once the booklet is printed, it needs to be bound. This will be done using one of these binding methods, such as saddle stitching, perfect binding, or spiral binding. We will be exploring the binding options in another blog post
Finishing: The final step is to finish the booklet. This may involve adding a UV coating, laminating, or die-cutting. Lamination is the go-to finishing as it is more cost-effective than UV Coating. A UV coating, otherwise known as a spot varnish, looks beautiful but is another bank breaker as you actually have to run the print through a machine twice to get the desired effect.
The cost of booklet printing varies depending on a number of factors, including the size of the booklet, the number of pages, the type of paper, the printing method, and the binding method. In general, booklet printing costs less than book printing. We'll be digging into this in another post.
In conclusion, booklet printing has the potential to unlock captivating experiences for your audience. By incorporating visually appealing designs, compelling content, and strategic distribution, you can leave a lasting impression on your readers. Embrace the power of booklet printing and unleash the full potential of your communication efforts.
This article has provided a comprehensive overview of booklet printing, from its advantages and design principles to content strategies, distribution methods, and the future of digital booklets. Now it's your turn to apply these insights and create booklets that captivate, inform, and inspire. Take the first step towards unlocking the power of booklet printing and elevate your communication to new heights.
FAQs (Frequently Asked Questions)
How can booklet printing benefit my business?
Booklet printing can benefit your business by providing a tangible and visually appealing medium to communicate important information, showcase products or services, and leave a lasting impression on your target audience.
What are some effective distribution channels for booklets?
Effective booklet distribution channels include direct mail campaigns, distribution at events or trade shows, partnering with local businesses, and leveraging online platforms such as your website, social media, or email newsletters.
How can I create compelling content for my booklet?
To create compelling content, focus on understanding your target audience, structuring your information effectively, using storytelling techniques, and incorporating engaging visuals. The key is to provide valuable and relevant information in an interesting and captivating way.
What role does design play in booklet printing?
Design plays a crucial role in booklet printing as it captures your audience's attention, enhances readability, and communicates your brand identity. A visually appealing and well-organised design can make your booklet more impactful and memorable.