When customers find out that Printulu operates out of two separate locations, namely the factory and the office, they are always a bit confused. "How does a printing company not have a printer at their office?" is just one of the many questions we've gotten. Another one of my personal favourites is the timeless "But… my home printer printed this nicely. Why does it look different on yours?"
Let me explain. Our swanky customer service team, along with the marketing team and Human Development are all situated in our gorgeous office in Rosebank. The other half of our team, namely the hard-working production team, are all working at our factory. As for the second part of that question, we do not – I repeat – WE DO NOT use an ordinary office printer for your work.

So… What do we use?
Even with our competitive pricing, we know better than to use low-rate machines to print your work. It is important for you as our loyal customer to have a basic understanding of the machines we use, and how each machine will impact your work and the way the prints turn out differently. So here's a quick run-down.
1. VUTEK – FLAT BED
Digital printer – used for large format.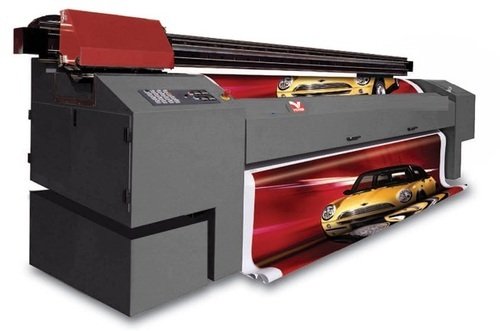 VUTEk superwide digital inkjet printers have played an instrumental role in leading the analog to digital revolution. From the introduction of the first wide-format airbrush printer to the latest developments in LED curing technology, VUTEk printers continue to expand the possibilities of digital print.
This is ideal for larger format prints with flat materials, such as PVC Banners. This is also the printer we use for anything that you need supplies on a roll. This machine is not ideal for smaller stickers with smaller text.
2. LITHO Press – CD1020 (A1 Paper Sheets)
Litho printer – for paper printing.
This is mainly used for larger quantities of prints. We ideally use this printer for printing A1 paper sheets, such as posters. Lithography is a method of printing originally based on the immiscibility of oil and water. Because of this process, the colours are vibrant and accurate on this machine.
3. LITHO Press – 710 (A2 Paper Sheets)
Litho printer – for paper printing.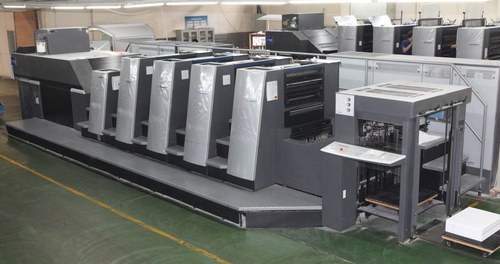 This is another Litho Press that we use for larger quantities, however the sheet size this machine prints is half of the CD1020. This printer also has the ability to accurately print colours that appear very vibrant.
4. Roland Large Format Roll to Roll Printer
Digital printer – used for large format.
The Roland DG name is synonymous with superior digital printing equipment, performance, reliability, service and support. This is used mostly for softer and thinner materials that are on a roll. It is good for smaller text but cannot print anything smaller than 5pts. The colours are beautiful, but may differ from the Vutek. Procucts that we typically print on this printer are the banners and or vinyl stickers.
5. Versofy – Digital Press
Digital Printer used for Paper printing.
Our Versofy printer is what we use for A3 sheets and anything that requires only a short print run, such as business cards.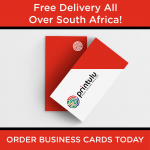 What do you need to remember?
The main thing to remember when printing with Printulu is the colours used in your artwork. There will be a slight variation in colour appearance when using a digital printer (such as for short runs). This is especially true with blue and gray.
Our Litho machines are renowned for being very colour accurate, but they cannot print small quantities.
Is it possible to get a sample first?
Oh, you know it! We've got a paper booklet that will give you a solid idea of what your products will look like, before you go ahead and print an entire batch. Pretty cool, huh? Click here to check out our awesome paper booklets, and order yours today! But hurry, because there are only 50 left in stock!
We also have an unbranded paper booklet for our resellers. Check it out here!
Related Articles: