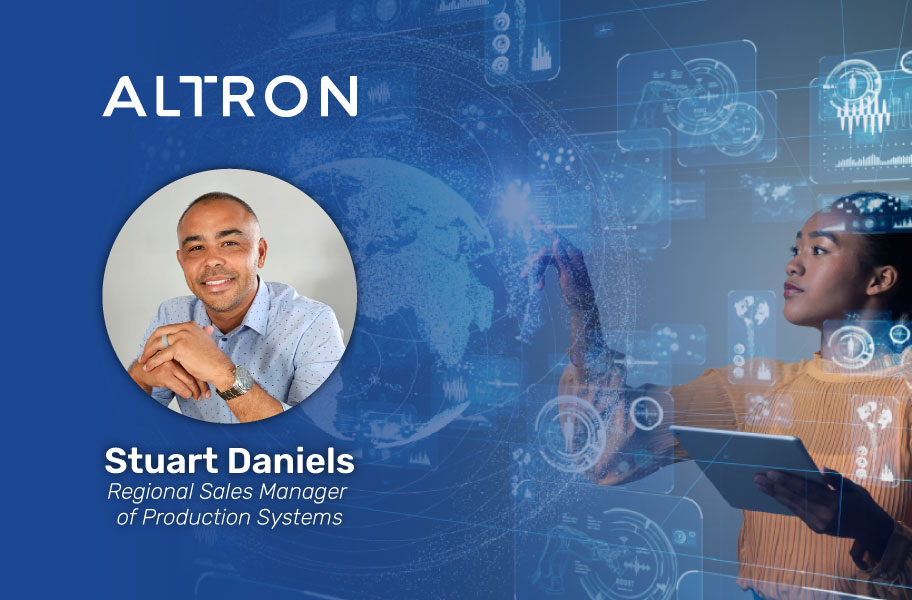 Over the past two decades, we've seen books become PDFs and experienced the introduction of 3D printers. Since the introduction of digital printing in 1993 by the Indigo Corporation, the technology has come a long way since its inception and has revolutionised the printing industry.
We recently interviewed, Stuart Daniels – Regional Sales Manager of Production Systems at Altron Document Solutions. And to say that I was inspired by what the Xerox brand and by default, Altron is doing would be an understatement.
If you've never heard of them, Altron Document Solutions is the world's largest Xerox distributor and Africa's leading technology and services company.
Basically, they don't just offer you a print solution, they offer you a full house service to guide you to success. In the words of Stuart, the digital printing machines are about 5% of the Xerox offering whereas the other 95% is how they service and and assist you from a business development point of view. Assisting you with marketing and workflows and continuously keeping you up to date with everything print-related. The way I understood it, is that if you buy into Xerox you invest in a future collaboration that ensures a streamlined profitable business. What business owner doesn't like those words?
As the printing industry continues to digitise, the idea that digital printing is set to replace traditional litho printing has been mulled over within the industry. Digital printing can, depending on the application, offer a cheaper and quicker alternative to litho printing. Stuart, Altron's Regional Sales Manager, states that they are seeing a big trend and a big shift with technology moving more to cater for short-run and on-demand applications.

Of course, I had to ask him about the best advice he could give print businesses out there (because I have no filter and shy isn't part of my vocab). Stuart's top advice is that you should have:
A good creative plan
a Unique selling proposition i.e. what differentiates you
Re-invent yourself and your business post-covid
In a shocking twist of events, his answer was not to buy a digital printer and go at it when starting a new print business but to try and outsource to keep your costs as low as possible. At least in the beginning.
Find a print partner that has the latest printing technology including finishing options for short-run on-demand jobs. You should also ensure that this partner has invested in the latest AI workflow Automation to streamline their output, thus giving you the best possible price as well as eliminating human error. As harsh as it sounds, and as scary as it may be, if you aren't adapting to the new era of technology, you will be left in the dust. Or should we say toner?

There are two digital Printing and Finishing machines to look at when aiming to target the current market:
This groundbreaking digital production press stands apart with its innovative features and capabilities.
This cutting-edge digital printing machine opens up a world of creative possibilities for high-end production applications, boasting the inclusion of clear, white, silver gold and Fluorescent dry inks alongside the standard CMYK colour palette.
With its unmatched capabilities and seamless integration of metallics and varnish effects through workflow automation, along with real-time quality control, Iridesse enables print providers to streamline their processes, eliminating the need for multiple presses dedicated to print embellishments. This not only increases capacity but also boosts profits for customers.
Moreover, the Iridesse press is equipped to run up to six colours at a time, allowing customers to create unique applications with spot colours, metallic gradients, and special enhancements. This means you could be skipping the very taxing foiling process for those super special wedding invitations 🙂.
When combined with Xerox FreeFlow Core's pre-built workflows, print providers can effortlessly apply dry metallic inks to text and graphics without altering the source documents.
The speciality inks can be used alone or in combination with CMYK, giving rise to iridescent palettes, and a layer of clear dry ink adds a touch of dimension or texture in a single pass.
DUPLO PFI BLADE B3 and B2
One of the machines that has improved the digital printing scene as well is the Duplo PFI blade, this machine is capable of eliminating the need for Dies and ensuring that you can cut, kiss cut, score and perforate in a single run. This is the perfect solution for applications such as boxes and short-run packaging work.
So now that we have solutions to drive sales that are meeting the needs of our consumers, who exactly are these new consumers that actually believe in online shopping – Preferring to check everything out of their digital basket?
Generation Z, often referred to as Gen Z, is a tech-savvy cohort that places high importance on personalisation and sustainability. They've seamlessly embraced digital printing technology to express their individuality by customising everything from clothing to home decor. Gen Z is at the forefront of the digital age, using its online presence for creative expression, e-commerce, and raising awareness on important issues. This generation is actively shaping the future of digital culture, making digital printing a pivotal tool for self-expression.
Moreover, new generations, including Gen Z, are significantly influencing the marketing and printing industry. Their demand for personalised experiences drives the adoption of digital printing technology, while their eco-consciousness pushes for sustainable practices. The blurring lines between online and print media, the integration of digital marketing, and a focus on values-driven consumerism are reshaping the industry. Companies are adapting to cater to tech-savvy, values-oriented consumers, emphasising the importance of digital printing technology and a dynamic online presence in the evolving landscape of marketing and printing.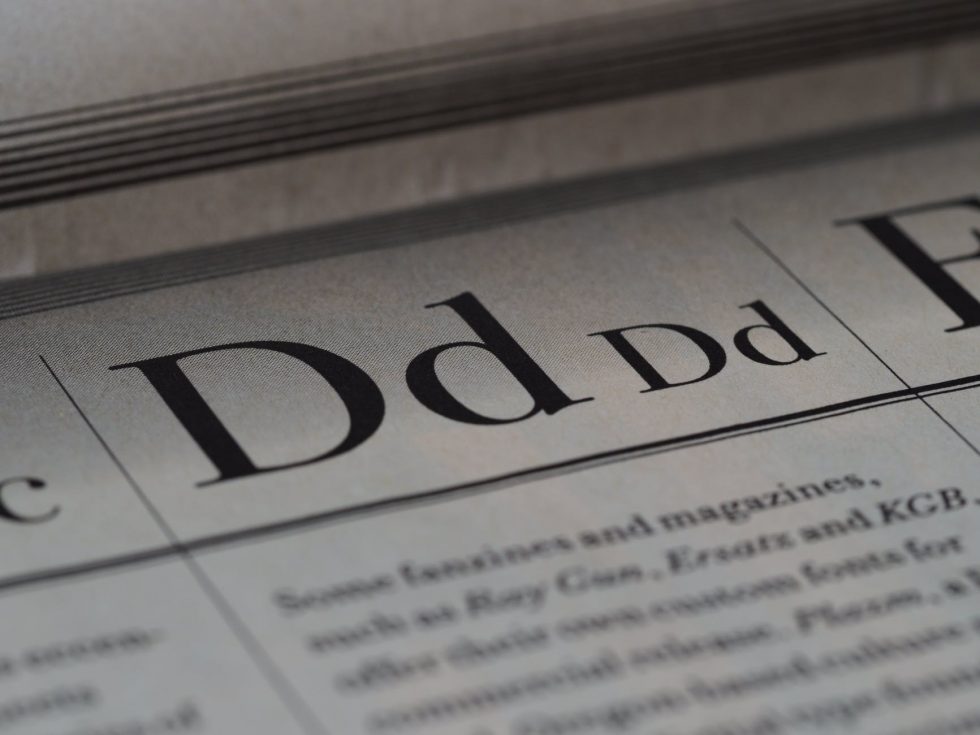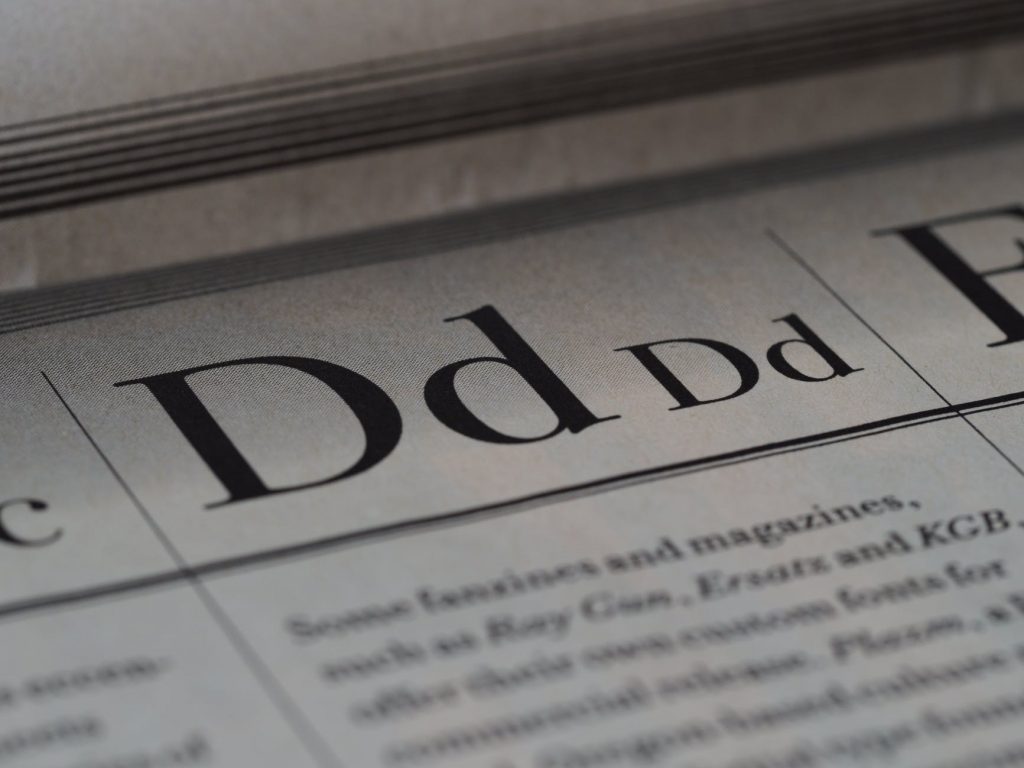 Digital VS Litho. What is the difference?
Litho and digital printing are very different. Litho printing uses wet ink and printing plates, whereas only some digital printers use ink and others use toner on a press (similar to how your regular office printer works).
Both have pros and cons, which need to be weighed before making a decision on which one is best for you.
Let's have a quick look at how they compare with:
Print Quality
Speed
Cost
Types of materials
Personalisation
Print Quality
Print quality is obviously extremely important, especially if you are using printed products to market your business. Normally when it comes to comparing both printing techniques, litho printing produces products of a higher quality than digital does. However, with new technology, it's tough for the average person to see the difference between the two techniques.
Litho printing is still the better choice when your design requires large sections of solid colour. This is because the colour will come out looking a lot smoother. This is especially true when using a super-sophisticated drying technique like LED UV.
The finish of the print also differs very much between both printing techniques. When it comes to litho printing, the ink used soaks into the paper, whereas with digital printing the ink sits on the surface of the paper. This means that the same image could look different depending on which method of printing was used.
Another consideration to keep in mind is the type of paper stock you are using to print your images on. With textured or coloured paper, litho printing is the better option. However, when printing on glossy, silk or uncoated paper, there isn't much visible difference and both techniques will offer good coverage and high-quality prints.
Speed
Digital printing has a very quick set-up time, as the design is uploaded onto a computer and then you press print and the print begins – just like the everyday office printer. Quick and easy. Once the print has begun, it can print around 4800 sheets per hour.
When it comes to litho printing, the set-up takes a lot longer, as the design has to be made on printing plates. However, when this process has been done, litho printing produces more prints – at around 18,000 sheets per hour.
When deciding which option is best, you have to consider the quantity you want in the specified time. If you want a smaller amount printed quickly, then digital printing is the best option. However, if you are looking at producing larger quantities, then litho printing is the better option for you.
Cost
Digital printing doesn't take much time to set up, so there is no initial set-up charge. You don't have to pay until the actual printing process has begun. You only pay for the paper used, and what is known as the "click charge" – which is each sheet that goes through the digital printing machine.
Litho printing is different. There is a set-up process before the printing begins, so this includes a charge. Like the digital process, you also have to pay for the paper and ink used. However, after the initial set-up cost, litho tends to be more affordable than digital printing, because once the printing plates have been created, you can use them as often as you want. Litho printing is also faster than digital printing during the process.
To produce a small amount of material at a low price, digital printing is the better option. But litho printing works out cheaper when producing a large amount of prints.
Types of materials
Leaflets, brochures and other marketing materials can be printed on a range of materials such as glossy, silk, uncoated, textured and coloured card or paper. In the trade, the technical term for this is "stock".
Between both litho and digital printing, litho printing produces better quality work when printing on all materials; whereas digital printing does not print as well on rough or heavily textured materials.
When printing on paper, choosing between litho and digital printing won't affect the quality as they will produce very similar outcomes. There isn't much difference between the two types of print on materials such as paper.
Personalisation
Personalised marketing products can make a big difference such as including a person's name, and, with digital printing, personalising prints is easy and quickly done as there is no extra set-up procedure.
When it comes to litho printing, as the design has to be created onto the printing plates, having personalised prints will be costly as there will have to be a different plate for each print. Therefore, when it comes to personalising your prints, digital printing is the best option as it is easily done and doesn't cost anything at all. More on personalising your prints later in this article.
So, which is better?
There is no specific printing technique that is better than the other when looking at all the possible products you can print. It all depends on what you are printing, how many prints you need, what level of quality you need, the material you'll be printing on, how quickly you need the prints, if you need personalisation, what your budget is, and so on.
Both printers have their pros and cons and certain aspects of the factors you need to consider.
How quickly is digital taking over lithography?
Lithographic printing is a method that has been used since 1796.
Digital is much newer and was invented in 1989. It is unique when compared to litho as it's not designed for mass production or long print runs. Digital does, however, offer some great benefits.
High-quality images
Low set-up costs
Data variability from print to print
We've already covered the first two points above, but the last point is key. With digital printing, the option of variable data printing is available. Each print can be customised based on the data entered into the printing software, meaning that companies that need custom barcodes or unique identifiers on packaging can easily adapt their templates for this purpose. Litho can't accommodate print jobs in this way.
Primarily, as mentioned above, the biggest drawbacks of digital are its relatively high production costs and slow production speed. It's not suitable for print jobs where thousands of labels need to be created, and it doesn't offer cost advantages at scale.
Where digital is ideal, though, is for short runs (and it's becoming more economical for bigger projects as digital technology develops). Digital print for the packaging market reached over $12 billion in 2019 alone, but it's still limited in its capability compared to more established printing methods such as litho.
How are printing companies enabling smarter marketing using VDP?
Simply put, variable data printing (or VDP) is a digital printing technique that changes certain elements, such as text, graphics, images, and so on for each print.
If your business uses or sends print marketing materials, variable data printing is something you should consider.
For example: imagine you want to send your customers personalised thank you cards for their loyalty. With VDP, you can select the layout, fonts and basic text, and print each card with a different name.
How does variable data printing help you?
Put yourself in your customer's shoes for a second and see things from their perspective. They receive tons of junk mail, emails, ads and other promos on a daily basis, trying to get them to buy, buy, buy. As you know, it gets annoying pretty fast.
VDP changes that dynamic and helps you make a good impression. Taking the time to personalise communication shows customers you value their business, and understand who they are and what they want. Not only will variable data printing save you a lot of time (because you won't have to change the name for every card manually), it can also shift perceptions.
How should you use it? How does it work?
There are three ways to use variable data printing.
You can change the header information. This is the most common use of variable data printing – it keeps everything the same except for the name of the person to whom you address your material.
You can change text and images based on the group demographics you're targeting.
You can change everything for every name in your target list, also known as full variability printing.
Your design will have a couple of static elements that are the basis (or template) for your material. When combined with the variable fields, the base design remains the same for each document, and the changes in composition are defined by the variables chosen.
The actual process of VDP largely depends on the company handling the printing. But, there are some common methods printers use.
Printing the static document first and then printing the variables over it. This is one of the simplest variable data printing styles. Keep in mind that it usually works best for simple designs with fewer variables.
You combine the static elements and the variables before printing by using standard software. While this method allows for more complex designs, it slows down the printing process.
You produce optimised print files by combining static and variable elements through special VDP software.
P.S. Did you know that Printulu offers variable data printing? Read more here.
So, will digital print ever replace litho printing?
Some people think that as digital printing technology evolves, the demand for litho printing might die out.
However, just as video didn't kill radio, it's important to understand that both types of printing have the capacity to evolve at the same time, as well as complement each other. You can and should use both to your advantage, understanding their pros and cons in order to effectively use your marketing budget.
We're already starting to see hybrid printing presses appear within the industry as an alternative to choosing litho over digital, and vice versa. A hybrid press is able to digitise much of the preprint process using computers, while still producing your print project using an analogue method.
Plus, you will find that litho printing excels in its own way, just as digital print offers an entirely different set of advantages. So, when you come to choose the right type of print for your project, it's important to remember that each project has its own requirements and characteristics.
How does Printulu use these methods?
We have a range of different machines that we use for your printing needs. When you order with us, you don't have to worry about which type of printing to choose, however, it is important to understand so that you know exactly what you can expect as a final result.
We have processes in place to ensure that your project is produced via the suitable printing methods to give you the best result. We take all of the above into account when we scheme your order and put it into production. If you have any questions about our processes, send us an email at support@printulu.co.za.
Do you have a preference when it comes to printing methods? Leave us a comment down below to let us know what you think!
| Topic | Summary |
| --- | --- |
| Introduction | Digital printing has revolutionized the printing industry. Altron Document Solutions, a leading Xerox distributor, offers a comprehensive service beyond just printing. The digital printing machines are a small part of their offering; the rest focuses on business development, marketing, and workflows. |
| Trends in Digital Printing | Digital printing is replacing traditional litho printing for short-run and on-demand applications. The industry is moving towards catering to these needs. |
| Top Advice for Print Businesses | Key advice for print businesses: 1) Have a good creative plan; 2) Establish a unique selling proposition; 3) Adapt and reinvent the business post-COVID. Outsourcing can be cost-effective, especially in the beginning. |
| Key Printing Machines | Two significant digital printing machines: Xerox Iridesse Production Press offers innovative features and the ability to print in multiple colours. Duplo PFI Blade B3 and B2 can cut, kiss cut, score, and perforate in a single run, ideal for short-run packaging. |
| Influence of Generation Z | Generation Z influences the printing and marketing industry by valuing personalisation and sustainability. They use digital printing for self-expression and customising products. Their demands are reshaping the industry towards digital printing. |
| Comparison of Digital and Litho Printing | Digital printing is quick and cost-effective for short runs. Litho printing offers higher quality, better for large sections of solid colour, and is suitable for specific materials. Costs vary depending on setup and quantity. |
| How Quickly Digital is Evolving | Digital printing is growing quickly, with its advantages being high-quality images, low setup costs, and variable data printing. Despite these advancements, litho printing remains relevant for certain projects and can coexist with digital. |
| Variable Data Printing (VDP) | Variable data printing (VDP) allows for personalization of printed materials. VDP can be used to change text, images, and layouts based on demographics or individual preferences. It enhances customer engagement and is used in marketing materials. |
| The Future of Digital and Litho Printing | Both digital and litho printing have their unique advantages. They can coexist and evolve together to meet various printing requirements. Hybrid printing presses are emerging as an alternative. Each method has its own strengths. |
| How Printulu Utilizes Different Printing Tech | Printulu uses various printing methods to ensure the best results for each project. Their processes consider project requirements and characteristics to select the most suitable printing method. |