In 2020, anyone can become a graphic designer.
There are so many online short courses available that almost anyone with a bit of spare time and a couple of extra bucks can now call themselves a qualified graphic designer and start charging. In itself, this seems innocent enough. These people are learning new things and expanding their horizons. It's not actually hurting anyone, right?
But the increasingly toxic culture around design and free tenders is damaging the industry. Industry experts who spent multiple years and many resources in acquiring and honing their skills are forced to work practically for free. Not to mention the catastrophic effects that hiring the wrong designer could have on your business. Instead of saving a couple of Rands, you could end up causing serious damage and losing money.
How pricey is a 4 year degree in design?
For those of you that haven't worked with me through our streamlined design process at Printulu (more on that here), let me introduce myself quickly. I am the senior graphic designer at Printulu. My course, when including the price of all the extra tools, software and printing needed to succeed in projects, was more expensive on a yearly basis than a Mechanical Engineering degree.
I graduated from the University of Pretoria at a NFQ 8 level, which equates to an Honours degree. Before this I spent 5 years of high school focusing on Graphic Design classes, and before this I took 5 years of art classes to foster my creativity. I've worked for agencies, corporates, and now a printing startup. I have publications in renowned magazines such as Eat Out, Forbes and Caxton Magazines.
What has this taught me?
These years of learning and experience have made me faster at my job. I am able to interpret a client brief, brainstorm, research and create a solid design that satisfies my client's needs in 30mins or less. But does this mean that I should charge for the minutes spent on the work, because the industry is full of people charging almost nothing after taking a 10 week graphic design course?
Moreover, this culture is actually damaging for you, the client. This oversaturation in the design industry leads to high competition in the job market. The majority of individuals that are ready to take up projects and work at a low price ends up affecting the value of the work you'll receive.
What do industry experts think?
Glow New Media, a digital media agency based in Liverpool, UK, assembled a panel of industry experts to discuss the subject. Ian Keltie, a professional graphic artist and creative director, mentioned the founding of DAFT: Designers Against Free Tendering, and the reason for its existence. "Almost every other job we're invited to do is pitch-based, and takes resources away from working with our paying clients. If you're not being paid to do it, then it devalues design completely."
Phil Blything, Managing Director and Founder of Glow New Media, believes that it's a lose-lose situation. "If you're going to select an agency that's got free time to pitch, then they aren't busy for a reason. If you're an agency and you free pitch, then you'll inevitably work with bad clients that expect you to work for free." The same goes for freelance designers and in-house graphic designers at various companies.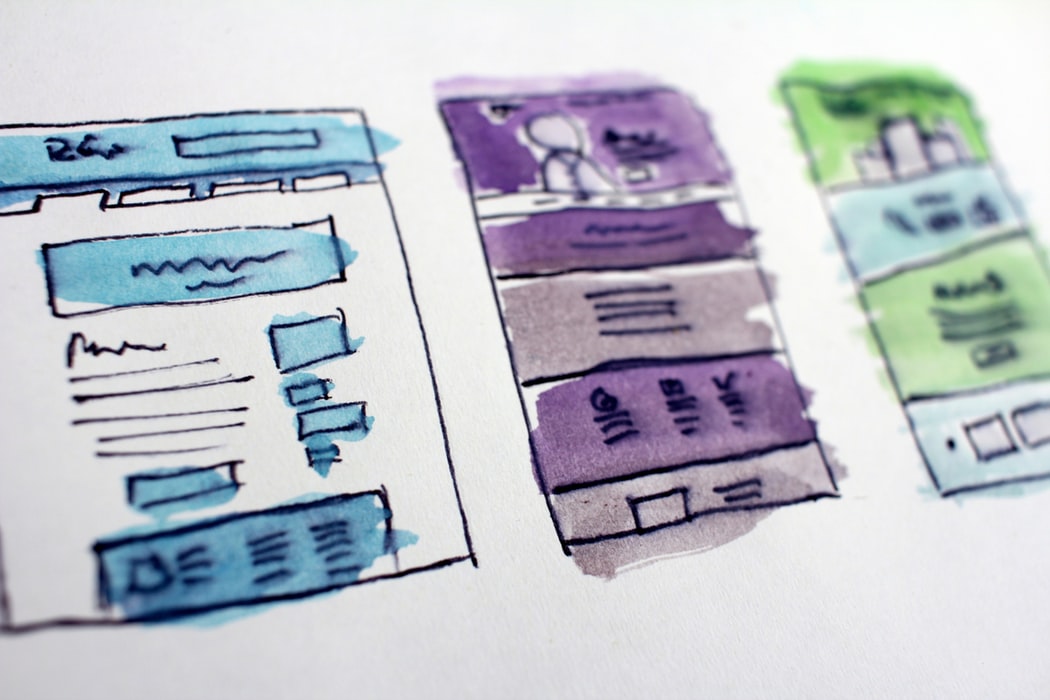 Why is design not worth paying for?
This phenomenon of not wanting to pay for a service is not unique to the design industry, but is definitely more prevalent. This study by Marketing Week found that most people understand the value of good design and agree with its necessity, but don't feel that it is something worth paying for. There are several possible reasons for this belief, but the most likely reason has to do with psychology. Most people tend to believe that they have a decent level of creativity and good taste, regardless of their area of expertise. 
How do you measure 'good graphic design'?
This is not helped by the fact that design is not quantifiable. It is near impossible to measure what "good design" actually is, due its subjective nature. This means that people don't really know how to value it, and this causes a frictional mindset wherein consumers may be in awe of a design, whilst still being skeptical of the designer's ability. Thoughts like "Wow, that looks great," are often paired with thoughts such as "It can't be that hard to do, can it?"
When someone believes they can do your job as good or better than you can, there is no way they will value your work highly. No matter how much you explain the process. But there is one vital difference.
The vital difference between design and art.
Design is measurable in terms of one metric – does it serve its purpose? Where art exists purely to "make something pretty" or to express an idea, the purpose of design lies in its ability to make an idea functional. This is where the University of Pretoria makes its distinction with the course I attended (Information Design).
Information Design – what is it?
Information design is the practice of presenting information in a way that fosters an efficient and effective understanding of the information. Designers believe in one rule, before anything else. Form follows function. If a design is not functional and successful in serving its intended purpose, it does not matter how "pretty" it is. 
"When a person's expectation of the chair matches their experience of sitting in the chair, they get more joy out of it. This is design done right."

– Mike Monteiro, Co-founder and Design Director of Mule Design
This is innately where most short courses fall short. It's not hard to train your eye to make a layout look presentable, or to add gorgeous graphics to a poster. But if each element on the page does not serve a purpose, it should not be there. That is the ultimate distinction between art and design. 
"Professional designers can make things that are attractive and that work well. They can make beauty, create products we fall in love with at first sight. They can create products that fulfil our needs, that are easy to understand, easy to use, and that work the way we want them to."

– Don Norman, Author of The Design of Everyday Things
Should you use affordable freelance designers?
It's easy for me to say that you should pay more. But the truth is, this isn't always true. Nothing is stopping an under qualified 'designer' from charging you an arm and a leg for sub-par work. And some freelancers are genuinely exceptionally talented, but prefer to work on a freelance basis because it means they can manage their own time.
However, there is something to be said about the saying "buy cheap, buy twice". Designers who work for free (or almost free) are unlikely to perform the research and analysis needed to produce their best work. They are also unlikely to spend as much time as is necessary in making sure your brief is accurate and fully understood.
Are short courses worth it?
A 10 week course that teaches you the basic design principles and gives a quick rundown of software basics is a great starting point. But that is all it is. The rest comes with intensive practice in a critiquing environment, where you can learn to make these mistakes and not damage a company's brand in the process. 
It takes confidence and a very keen knowledge of design to be able to condense all of these vital elements into a 30 minute process.
The basic process: 
Read and fully understand the brief.

If anything is missing, ask for elaboration by asking specific, guiding questions.

Research the company's background and mission – what is their tone of voice and culture like?

Create a solid design that makes the client happy, but also does its job effectively and be as timeless as possible.
How do you choose a designer?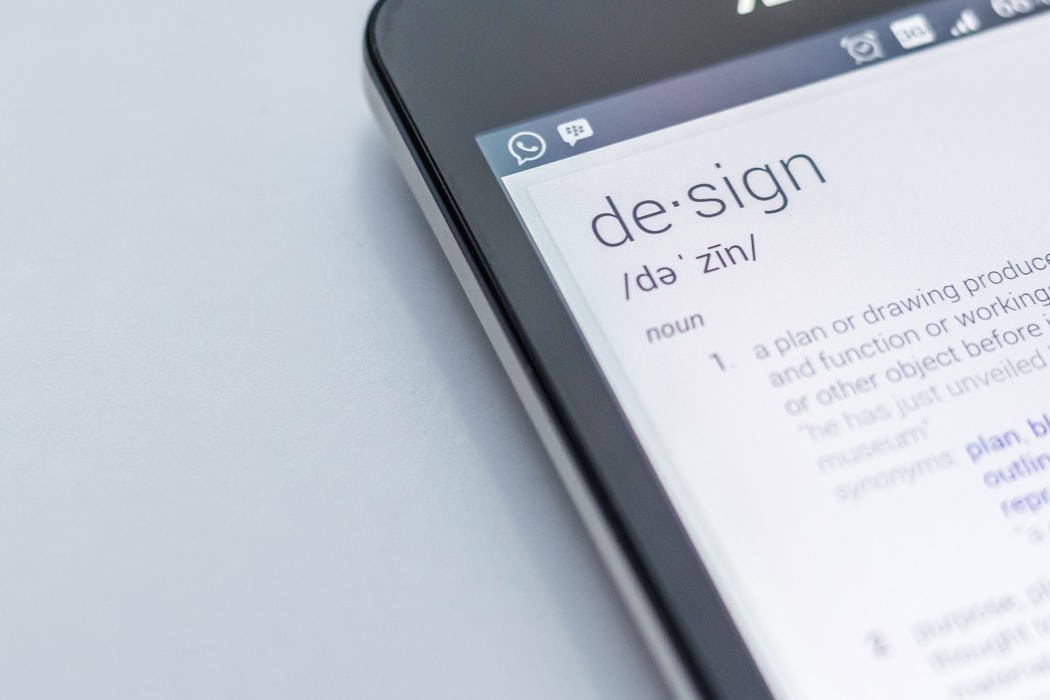 It's easy to spot an amateur when you're part of a profession. But when you're sourcing someone whose industry you have a basic understanding of, it can be hard to tell the difference and avoid getting cheated. Here's a quick checklist to help you choose a designer that is the best fit for you.
1. Ask what will be required from you.
It's always a good idea to ask designers what they will require from your company in order to achieve the best possible results. This could apply to physical items, such as documentation and artwork, as well as time-related tasks such as proofing concepts, discussing design choices, and giving feedback. Pro tip: If a designer does not ask for a formal, written brief, this is a serious red flag. No designer, no matter how good, can work without a proper, detailed brief.
2. Look for relevant industry experience.
Does the graphic designer have similar experience with other clients in your industry? This could make it much quicker for them to get up to speed on your business and hit the nail on the head. 
3. Don't rely on portfolios alone.
Don't make a choice based on a portfolio alone. Ask the designer about the most complex brief they've received, what the challenges were, and how they responded to the ask. The  "why" behind a design will show you more about their listening skills and ability to interpret a brief in a real world scenario.
4. Reviews will tell you what they won't.
Check out prior client feedback and ratings. You want to see how the designer balanced real-world tasks with their own aesthetics, rather than spec work that's just for show. 
5. Ask the right questions.
Ask the unexpected during the interview process. Step outside the typical Q&A to get a better sense for the designer's sensibilities, approach, and how they handle challenges. You could ask them to critique a competitor's design piece you love (or one you don't) and explain what they would have done differently.
In Conclusion
10 minutes. 
That's the average turnaround time for designs at Printulu once the brief is understood and the design process has started. The reason this is possible? 4 years of intensive study at an Honours level and a number of years in industry experience. 
Read more about our streamlined design process and how to order our design services here: Our Game-Changing Design Process: And How To Use It
I'll leave you with my favourite quote about design and the toxic culture of free tendering:

Further Reading:
Related Articles by Printulu: