You know the saying it's not over 'till the fat lady sings. Large format is advertising's metaphorical fat lady. After trying more of your in-person advertising such as flyers, business cards, folded leaflets, the logical next step is to go large.
For most people, when you speak of outdoor large format signage, they picture a big billboard along the highway or on a business building in the city. However, contrary to popular belief "large format" generally refers to items that are 42cm wide, although we do offer some smaller sizes for some of our large format products.
These items are usually printed materials like:
The most common large format products are:
Take Bob, for instance. Bob is a small business owner; he runs a fast food restaurant.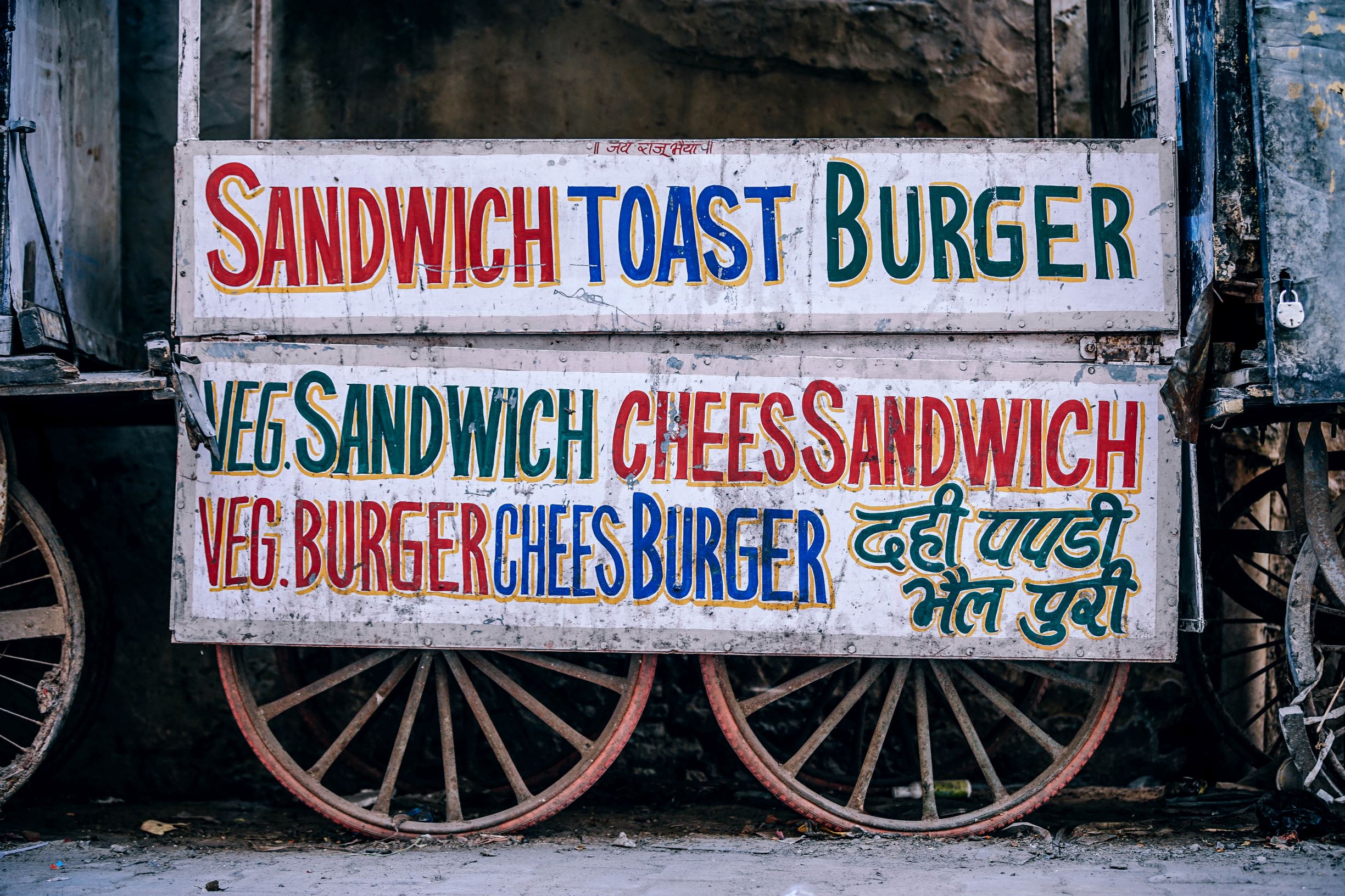 Bob has bi-weekly specials for his delicious burgers and sandwiches. Twice a month Bob prints about 5000 flyers to advertise this special, and he hires a couple of people to stand at the robots to hand out the flyers to motorists and people passing.
There is always the 38% possibility that Bob's flyer will get discarded by the person who receives it. We cannot fault the person who discards the flyer because as much as it is effective in creating brand awareness, Martin and Tom also have their flyer people stationed at the other 2 robots up from Bob's robot and unless someone is a flyer collector, no one wants to hoard flyers. There are tried and tested ways to increase the effectiveness of flyers, but that's a different story. 
To truly know the use of something you have to see the stats, otherwise; we would just be guessing and you can't make decisions from guesswork. Here are some fast facts about the benefits of outdoor advertising.
The Highest Impact Advertising is Outside
Ever driven on the highway and looked at those billboards on the side of the road? They get the best of us, moreover, no one forces you to look at them. They are just a part of the high way. Viewers have no control over whether they see outdoor advertising or not giving your campaign more impact for a longer period of time than the viewer may expect.


It's Cost Effective
According to the Outdoor Media Association's study, outdoor advertising delivers a high Return of Investment in all categories and the higher the budget spent on outdoor advertising the larger the ROI.


Huge Reach
If you are trying to reach a broader audience, why not try outdoor advertising? Outdoor advertising is public and has access to consumers that can sometimes be difficult to reach. Like younger users, busy business people and lower-income consumers may not have access to traditional mediums, so outdoor advertising is a great way to reach them.



It Impacts the Path of Purchase
According to APN Outdoor, 70% of purchases are occurring outside of the main shopping and retail centres. Location is everything when it comes to outdoor advertising, it impacts across all stages of the Path-to-Purchase. Research collected by the UK's Outdoor Media Centre (OMC) shows that outdoor advertising is the advertising medium most seen by shoppers in 'the last window of influence' before shopping.

It Levels Up Potential Engagement
Unlike most mediums, outdoor is actually liked by consumers. Research from APN Outdoor found that 71% of Australians preferred buses with advertising than those without and that 36% stated outdoor advertising as a welcome distraction.


It's Cross-Functional
Outdoor advertising can and has been proven, to work best with other mediums. The impact and reach of outdoor advertising is greater and can remind the consumer of the message across other media. For a quick recap, check out our Omnichannel Marketing article.
Going back to Bob's story, it is clear that if he invests in adding some signs such as A2 Correx Boards on the street poles to advertise his specials. He will strengthen his marketing efforts and improve on his sales.
How to Make Sure Your Next Large Format Prints are Perfect
With large format printing, a small preventable mistake on the screen can result in a big mistake in reality. Knowing what to check and get right before you print your PVC Banner, Wall Banner, Pull-Up Banners, X-Banners and Stickers, will help you prevent these mistakes.
Always use high-resolution images. The best practice is to use images with 300 dots per inch (DPI) or above. High-resolution images ensure that your images remain sharp and clear when scaled to a larger format.
[Related – 4 ways to save money on graphic design]
Always optimise your large format colour choice for viewing from a distance. You want to ensure that it can be read, digested and understood easily. Therefore, use a background colour that creates a distinguishable contrast, and enhances your text and graphic elements.
Always design your artwork to the exact size that you want the final printed product to be.
Don't:
Clutter the artwork. Artwork that is too busy is harder to digest and easier to ignore altogether.
Resize images using image editing software. This will most likely result in unwanted pixelation when the image is printed.
Forget to make the artwork print-ready. Here are some more tips on creating the perfect print-ready artwork.
Conclusion
Large format outdoor advertising can offer your brand or company a fresh and creative approach to reaching consumers.  If you're interested in one of the benefits listed above contact Printulu today and see how we can help you with your large format collateral. We would love to help you in finding the appropriate and most effective outdoor advertising for you and for your budget.
Resources
Related Articles:
Print-ready infographic