Like most businessmen, I grew up wanting to do what my father does. My father is an entrepreneur. Both of my uncles are entrepreneurs, my grandfather was an entrepreneur and my great-grandfather was an entrepreneur. Looking at our modern world, tech giants like Amazon, Google, Samsung, Microsoft and Apple are threatening many traditional corporate companies and buying up smaller companies that are demonstrating high potential.
Psst – TL;DR? We know you're busy. Scroll down for a quick checklist of the best online tools for entrepreneurs.
This kind of environment was an intimidating but exhilarating one to grow up in. So, while studying I was constantly contemplating: 'Should I start my own company? Would it be worth it in today's world? Would it be the same to run a company now than it was a few years ago?'
I then spent some years working in start-ups in Mexico and Turkey to learn as much as I can from industry experts at the time and I realised:: NOW, it is definitely the best time to start a company. In fact, it's easier to start a digital business today than it ever was before.
Why? Because much fewer resources are required.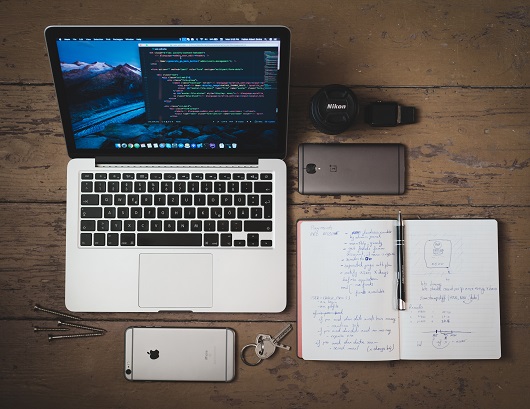 The rise of the digital era and how easily online tools have been incorporated into various business industries means that entrepreneurs like you and me need much fewer resources to get started with a business. Where in the old days you would need enormous amounts of collateral to achieve small-scale success, today this is much less true.
Even owning your own website doesn't have to cost you a fortune anymore. For instance, you can get affordable server hosting on DigitalOcean or AWS. To create your first graphics and content, you can find a writer and a graphic designer for super affordable  prices on websites like Fiverr. GSuite is an affordable way to set up professional email addresses, while Xero will help you completely automate your accounting.
Get all of your email marketing done at the touch of a few buttons with MailChimp. You can even set-up marketing automation for free with Drip or Mautic. Finding it hard to manage a team that is drastically scaling up? Once your company scales to a team of more than 3, you can use platforms such as Slack or Mattermost to streamline internal communication. Websites like Asana are ideal for project management, and the best part is that these are free. Speaking of teams, you can scale up your team as quickly as you need to by using recruitment sites like Indeed.
You don't need to be a marketing wiz to track key metrics. It's been made super easy by  software like Funnel or RJMetrics and Google Analytics. Software like Yotpo or Stamped are great ways to stay close to your customers and to collect reviews. Zapier rounds everything off as it helps you to automate many tedious tasks – i.e. whenever you get a review of a client, a message notification is sent to your Mattermost, so that your customer service team can follow-up. Sounds like a lot to remember? Not to worry, you'll also be able to securely store all your usernames and passwords with LastPass.
What's the point of all these online tools?
Most of these online tools are (for the most part) free to use. Therefore, to get basic (MVP) processes set-up takes a couple of weeks with a budget of approximately $1000US that enables you to start running a company with very little overhead.
In my recent experience I have learned that this was not always the case, and starting up a business took a much larger leap of faith and far more resources. My dad and uncles couldn't do what I can today.
However, on the other hand, competition is much more fierce because entering markets is so much easier than before. This also means that, in times of Amazon and co., it is important to generate scale quickly and pick a more defensible market. Take online printing for example: when properly scaled, it generates huge cost advantages and due to very specific automation processes it becomes an increasingly challenging model to copy.
I've learned that the entrepreneurial landscape has changed a lot over the years, which has made it that much more important to scale quickly and to focus on a defensible market. Yet, the core challenges of an entrepreneur remain the same: you essentially need to solve a problem and stay relevant by adapting to your environment. This is what excites me the most and why I have become an entrepreneur myself.

All the best, Alexander.




To recap, here are the best online tools for entrepreneurs:

More about Alex

Alexander Knieps is the founder of Printulu, and online printing company in South Africa. Originally from Germany, in a short number of years he has managed to build an empire with thousands of clients all over South Africa. He has his MSc in International Management and has several years experience in managerial roles.
More from Printulu founder, Alexander Knieps:
More about Printulu

Printulu PTY Ltd is South Africa's first online printing company that specializes in printing offline marketing materials such as business cards, flyers, posters, leaflets, letterheads and much more.

We have served thousands of clients across South Africa such as Starbucks, Curves, Spur, Ackermans, Medicare Pharmacy and many more!

Coupled with excellent and reliable customer service, and the lowest possible prices, we aim at providing our customers with an outstanding printing experience and full satisfaction.
Related: