Marketing is simply "putting the right product in the right place, at the right price, at the right time." Classic marketing will always have a place in the advertising industry, but new clientele and modern markets call for new and contemporary approaches. Textbook marketing follows the 7P theoretical approach.
Product, price, place, promotion, people, process, and physical environment.
These are all essential components of marketing strategies, but one of the first things you should be asking yourself is: what will your position in the market be, and how will you promote your product?

Social media marketing… is it all it's made out to be?
Social Media is everywhere! It's in your consumer's pockets, on their smartwatches. It's a verb and a shopping site. 200 million Instagram users visit at least one business profile daily! The reach offered by Instagram, Facebook, and other platforms is phenomenal. And social media is flexible! It's a multi-pronged marketing tool that allows for different ways of engagement.
For example, a relatively new feature, Facebook and Instagram stories compete with SnapChat for time-sensitive short content. Scientific studies show that time sensitivity increases attention span and urgency and with 62% of people (in a survey of 3000 US users) reporting they became more interested in a brand or product after seeing it in Instagram Stories. These stories are excellent marketing tools.
Setting up Instagram and Facebook stories is simple and easy, yet allows responsive marketing and creativity to entice users. For inspiration and advice, we recommend exploring the Instagrams of competitors and using examples such as 'Postmates' or 'M. Gemi' for inspiration. 
Is social media marketing personable?
Social Media also allows a personable relationship with consumers. Building a personalised brand has been proven successful by countless studies, including Epsilon's recent research which found 80% of consumers more likely to purchase a product when the brand offered personalised experiences. Social media is a powerful avenue for this personalisation.
Many businesses – including Calvin Klein, R.M Williams, and Elie Saab – excel in this and are useful examples for inspiration. Beauty, fashion, and luxury branding tend to benefit most from this. But, as brands like WorldVision have shown, showing the faces of your company can be a powerful incentive for consumers to commit to your brand.
Studies from Forbes (2017) showed that personalised customer service in the form of human interactions is one of the most significant contributors to purchases. Imagine the boost in conversion rate if you give your customers a glimpse of how hard you work through a 'behind-the-scenes' social media story. Or the memorable impact a clever 'meet the team' post can have. Consumers want to feel included, valued, and see the effects of their business.
Is it applicable to any type of business?
It is worth mentioning that social media marketing works best for Business-to-Consumer (B2C) companies. This is not a strict rule, but a marketing bias that was found by Marketing experts Schooler and Herche. Social media marketing, when used cleverly and in conjunction with a marketing strategy, is the most significant development in the recent history of marketing. However, it is not the only prong. When marketing a product or service, you want the best for your team and clients.
This means maximising your reach in all possible ways. To solely utilise one form of marketing would like tying one hand behind your back. This is why we, among other marketing experts like Forbes and Mashable, recommend mixed medium marketing strategies.
A marketing budget should be divided between social media avenues, SEO and content marketing strategies, events, and print marketing forms.
Print marketing – does it still have meaning?
Social Media isn't the messiah of marketing. It has saturated the market, assumes access that isn't always there, and doesn't have the same tangible impact as classic print advertising. Catalogues and magazines are still shown to outshine their online counterparts.
See: Why Are Businesses Starting Their Own Print Magazines? (The Hack You Didn't Know About!)
In fact, in a study conducted by the Australian Catalogue Association (ACA) in 2012, it was found that 70% of Australians preferred reading printed catalogues online. This is an excellent indicator of the access and depth of information that print advertising material allows for. Digital and social media doesn't have this depth.
Quick, consumable, and immediate are the mottos to remember for social media marketing. Print allows for consumers to digest more, and this helps them retain more (according to studies conducted by Newcastle University, Australia).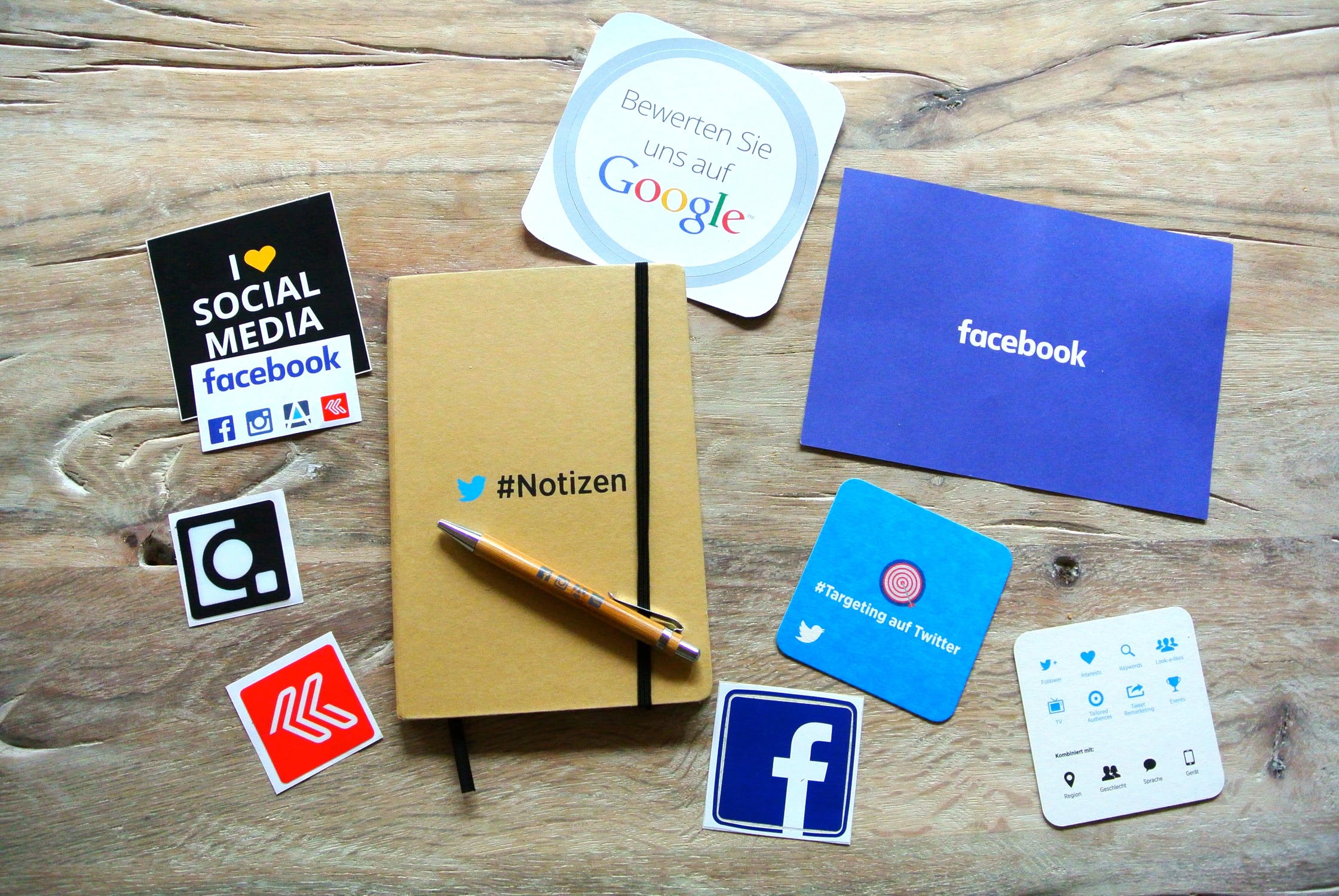 How can I make omnichannel work best for my business? 
All marketing comes down to creativity, strategic planning, and knowledge of your consumer base. This takes trial and error and is unique for every product and every market. However, there are some fail-safe tricks to assist in your cross-platform marketing success!
Keep it consistent!
If you have a hashtag going online (a great social media marketing technique), then keep the phrase, or tag itself posted on your pamphlets or posters. If you're uploading a Pinterest post, make sure your logo is positioned and shaded identically in your banners and branded giveaways (we recommend notepads and calendars). 
Related: Your 2020 Calendars – Everything You Need To Know!
Mix up mediums!
Just because something is advertised in print doesn't mean that advertisement is exclusive to print. This doesn't mean copying and pasting your designs across platforms. The çopy and paste strategy is ineffective and outdated and doesn't allow for the unique opportunities and weaknesses of individual platform usage. When we say mix up mediums, we mean cross-marketing at it's finest.
This can be embedded QR codes on printed materials, or even including VR experiences. VR experiences and QR codes are something we've covered elsewhere on this blog, but it encapsulates the best cross-platform marketing that print and digital media have to offer! 
What's the final verdict?
Omni-channel marketing is smart marketing. Seeking constant feedback will obviously inform the best marketing strategies, but, in general, the more ways you reach out, the more ways your customers can reach back. Coordinated strategies, with similar branding, visuals, and aesthetics, will tie together your personal image and connect consumers with the business.
Related: Omnichannel Marketing: All You Need To Know (In-depth Guide)
The best ways to do this is by mixing your print and digital media. Connecting with customers in this way will inevitably expand your market and loyalty, but remember in all media forms emotion and content is critical. As Maya Angelou once said, "I've learned that people will forget what you said, people will forget what you did, but people will never forget how you made them feel."
Related Articles:
6 Essential B2B Marketing Tips to Grow Your Business! (Business to business marketing companies should know this)