Lockdown – level 4 – the new normal. To many, the announcement of a downgrade was a relief, but to most of us, what change level 4 will actually bring is not clear. Can you trade? Will this "lessening" of the restriction actually help your business at all?
Personally, we are frustrated. There is so much false information circling and very little clarity about what actually qualifies a business to trade in level 4. For most businesses, level 4 is merely an extension of the lockdown. Businesses across SA are struggling.
How do you stay afloat and keep your brand top of mind with no revenue and closed doors? What can you do as a business owner in this challenging time to keep your brand alive in the minds of your customers? 
At Printulu, we've felt the knocks as hard as everyone else. But in the process, we've discovered some ways to keep your brand top of mind, with a very limited budget. Today, we are sharing these tips with the hopes of staying true to our core purpose: helping small businesses grow in an omnichannel world.
"Everyone has to remember that this is a snapshot in time and there is the other side to this that we all need to be planning for." – Patrick Reinhart, Conductor

Content is the cornerstone of SEO success
What can you prepare now for the future? The most immediate thing you can do is work on content. What kind of content are you putting out there right now? Are you giving your audience what they want to consume? 
Content can you focus on immediately
Blogging
One of the most effective ways to build brand awareness, while providing relevant and useful content to your target audience is through consistent blogging. Blogging is an inexpensive way for small businesses to drive traffic to their site, enhance inbound marketing efforts and attract more prospective customers.
When a business creates blog posts consistently, they are constantly providing Google, Bing, Yahoo and the others with fresh content to index. 
This is also an opportunity for businesses to insert those relevant keywords that consumers will use to search for the types of services or products that the business offers.
By providing content that will be viewed as valuable, expert information, your potential customers get to see the knowledge and experience that you have gained in your field. Another one of the most powerful benefits of blogging is the opportunity it creates for others to share the link to your blog.
This creates the potential for viral traffic and exponential market growth. With so many different sharing platforms available, visitors can share the direct link to the blog, tweet it, or email it to a friend. This is the epitome of free marketing.
Videos
It makes sense to stick to what is familiar right now. However, it is also important to find new, unique ways to connect with your customers and adapt to the shift in their needs. How do you stand out in a crowd of marketers vying for your prospect's attention? 
"90% of users say that product videos are helpful in the decision process." – Precision Marketing Group
Video marketing is nothing new, but it is powerful and effective. Video is a format that can be repurposed and used on multiple channels to reach out to your audience. Just using "video" in your email subject line has been proven to increase open rates.
We can vouch for the efficacy of adding video to your content. Just take a look at our product pages. Adding video to our product pages like Business Cards and Pop Up Banners have not only vastly improved our on-page SEO, but also improved our customers' overall experience with our website.
Email
Email marketing gives you unrestricted access to your customers. It is one of the best ways to promote all your other marketing strategies because it gives you a direct line of communication with your audience. It is a channel that is also relatively easy to design and implement. 
Email is the perfect tool for promoting your best blog posts. 77% of people prefer email for permission-based advertising. People have voluntarily given you their email address, so you know they want to hear from you and read your blog content. 
Do you want more of these industry tips and hacks sent directly to your inbox? Join over 2000 successful marketers and business owners and subscribe to our newsletter.
Social media
Social media marketing requires both strategy and creativity. While it may seem overwhelming, its importance cannot be overstated. It's so important that 97% of marketers are using social media and 78% of salespeople outsell their peers by using social media for their business.
It's clear that simply having a Facebook page for your business is not enough. By creating regular, useful content like Infographics, you are growing your brand awareness. Social media marketing will make it easy to spread the word about your products and mission. 
It is also the perfect platform to be engaging with your customers in a more casual, unguarded way. Use your social media to help your customers by linking to relevant sources on your website. This will also inadvertently increase your website traffic substantially.
The importance of SEO
SEO stands for Search Engine Optimization and is the process of getting traffic from the "free," "or "organic" search results on search engines such as Google. It is the cornerstone of organic visibility for most smaller businesses.
Where content marketing on search engines can be most helpful is when it puts you in front of customers before they are comparing potential suppliers. Establishing contact with a potential customer at this point gives you a chance to illustrate your credibility and generate leads earlier in the buyer journey. This type of helpful thought-leadership content is also one of the easier types to promote, so it can help you build links that can naturally improve your rankings on commercial terms.
How does SEO affect your business long term?
A decrease in organic traffic is usually attested to a decrease in ranking position. Your ranking position on Google directly correlates to the amount of traffic that is sent to your site.
It has been shown that dropping from positions 1 to 2 can change CTR (click-through-rate) by as much as 20%.
What to focus on
On page optimisation – how strong is your domain authority and overall on-page SEO?

Leveraging existing assets and relationships for backlinks and partnerships
What to remember
People's lives have changed drastically in the last few months – especially with a lockdown as strict as the one we are experiencing in South Africa. The needs and concerns of your customers are not the same as they were in January. Adapt your SEO to suit what your customers are looking for now. But remember to keep it relevant to your business.
Does your content have to be Covid-19-centred?
Currently, everyone who has access to the internet is talking about about the Covid-19 crisis. It's an all coronavirus all the time fest, and it can get exhausting to read through as a viewer. 
Many businesses are opting to speak about Covid-19, because not doing so may come across as tone-deaf and highly insensitive to the plight of their customers. But does this mean you should follow the same route?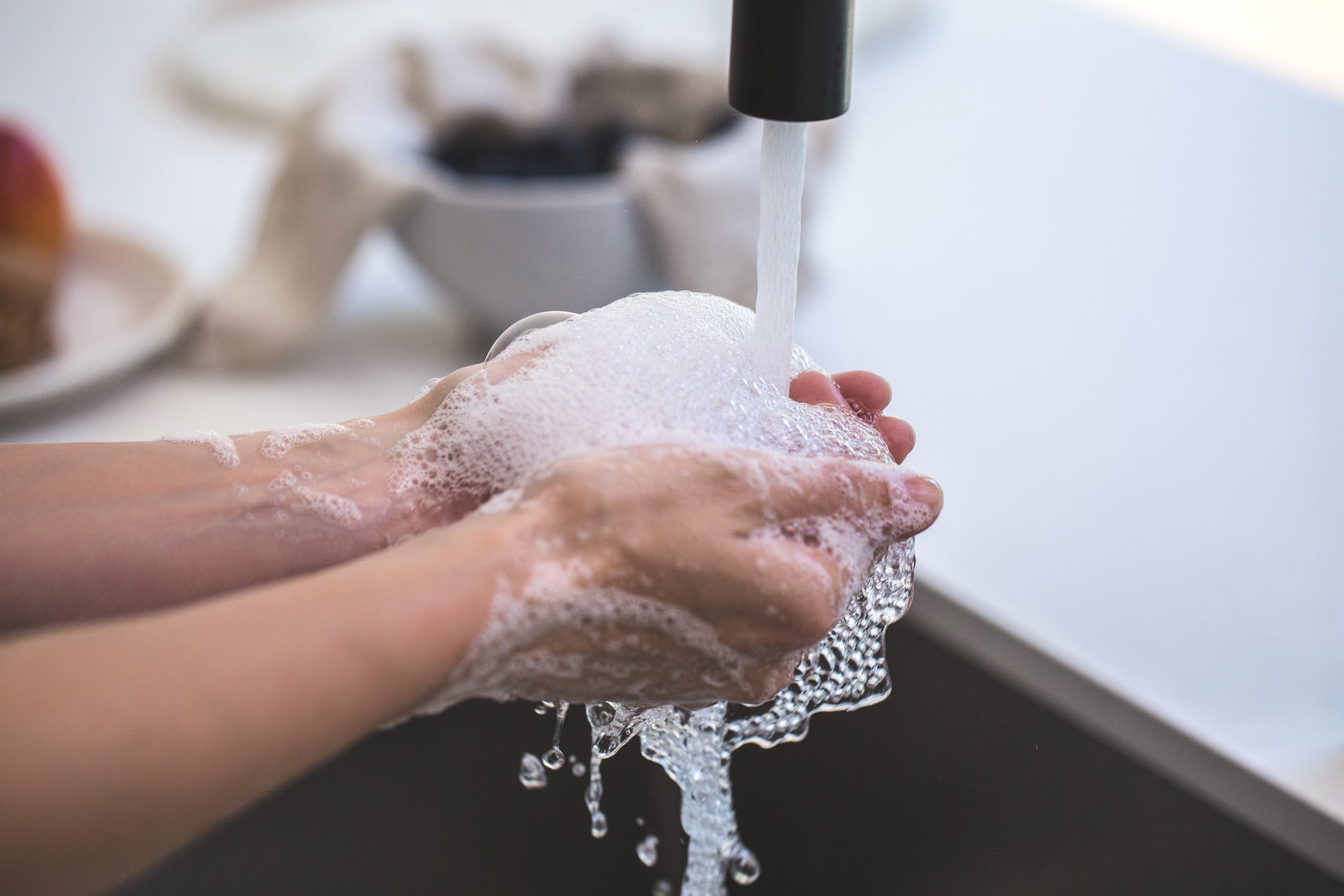 The internet is flooded with Covid-19 related articles – but this means that it is even harder to rand your content. Your content is very likely to get lost in a sea of similar posts. So how do you stand out from what every other business is doing without being insensitive? 
It is important to respond to the crisis and be sensitive (more on that here: link to marketing blog on coronavirus) but at its core, content marketing is about helping audiences solve problems.
Strive to deliver unique value without asking for anything in return, and don't post something if you don't actually have anything to say. Before posting content, ask yourself – is this going to help my readers/viewers? If the answer is no, it is best to stay away.
The best way to know what is working is to pulse check your content daily. Measure your results and remain laser-focused on audiences' most pressing needs by continually gathering feedback and closely monitoring engagement rates on new content being published.
Conclusion
These are just a few of the tips that you can implement right now to make sure your customers don't forget about your brand during the lockdown. It is an opportunity not only to keep your brand top of mind, but to really connect with your customers and position your business as a trustworthy source.
Ensure that you are one of the businesses that customers continue to support when the lockdown is finally (really) over by being a constant reassuring presence and an empathetic ear. Use this time in the way that counts – and ensure a future for your brand.
You might also like…
Further reading