We've all had to start somewhere, and the road isn't always easy. If you have a small business and are still in the process of scaling up, you have to make the most out of the advertising rands you have. 
After all, not everyone is Apple and has enough money in the bank to fund enough ads to last a lifetime! These cost-effective ways to advertise your business gives you a variety of options to choose from, especially if you're on an ad budget.
1. Business Cards
This is an old school advertising method, but it's still around because it really works. Not to mention, Printulu can supply 100 standard business cards (double sided) for less than R250 – with free delivery! So you can see how this is something that small businesses can definitely invest in.
You can also pay a small fee to local restaurants/businesses to leave your cards at the counter. Business cards fit nicely in the corners of bulletin boards at public locations, or in your company folders. 
Determining the ROI on these can be a little tricky because you're handing them out in physical spaces. Ask new customers how they found your business. You'll get some indication of how effective these can be.
2. Newspaper Display Ads
Though the circulation of large city newspapers are on the decline, small hometown newspapers and free publications, including Get It Magazine, have a highly loyal readership base. Even some of the job recruitment magazines can provide a cost-effective way to promote your business through classified advertising. 
Printulu also recently partnered with Forbes Magazine to create a new advertising opportunity for our clients. You can now buy advertising space in the Forbes Africa magazine through the Printulu website and pay 50% less than the going rate! Take a look at the product offering here: Forbes Advertising Space.
Once you purchase this item and submit your advertisement, it will appear in the Forbes Magazine within 3 months. It's a once in a lifetime deal  and more affordable than any advertising agency can offer you – that's for sure!
3. Outdoor Advertising and Billboards
We've been working tirelessly to get our big Chromadek signs ready for our Rosebank office, and there's a good reason. Outdoor advertising has a huge visibility rate, and for a one-time print can offer huge ROI and basic brand awareness. If you're a small business, you can definitely do with a bit of both of these elements!
Billboard advertising is also no longer limited to billboards along roadsides. Today you also have digital sign options (the electronic signs you see on buildings, at conventions and sporting events).
4. Distribute Printables
Flyers will always be an affordable method for advertising your business. For example, I recently joined Curves gym simply because I was handed a flyer on the side of the road. It was designed well and said everything I needed to hear. 
Time to get that summer body ready? Yep, that's me. A week later, I walked into the gym and signed a contract. (BTW, Printulu printed those flyers! No surprise it got my attention.)
Printulu, for example, offers 1000 standard double sided flyers for under R700. I think that's a bargain, especially if you'll have people walking into your business a week later because of it.
Print up some flyers and distribute them on grocery store bulletin boards, on car windshields or hand them out at fairs or large events. You could even place a few in other businesses that allow it (e.g. coffee shops).
Here are some handy design tips for your next batch of flyers: Top 5 Best Free Design Software of 2019: Design Like A Pro – FOR FREE!
5. Wear Branded Swag
It's relatively inexpensive to get branded swag for your team and possibly even family or friends. You can advertise your business by sporting branded bags, or even lanyards and t-shirts, for example. It's an investment that doesn't stop giving until you stop wearing it.
Printulu branded paper bags are biodegradable and guarantee visibility for your brand wherever the bag is taken. 
6. Try Vehicle Advertising
Do you have company cars? If so—or if you wouldn't mind using your own car—vehicle advertising might be a good option for you. Car magnets will attract attention, while also giving people valuable information about your business such as an idea of your services and your contact info. 
And the great thing is, they never stop working. Even when parked, your vehicle(s) will be advertising for you!
7. Host an Event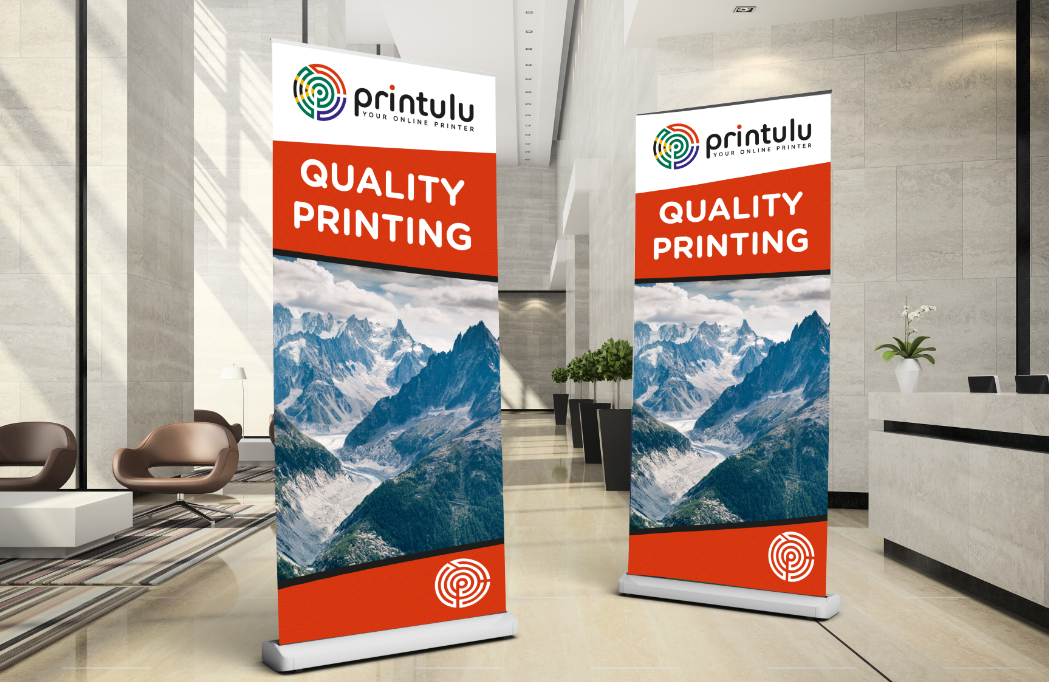 Your event can be pretty much anything you want it to be. It could be a party, demo, festival, workshop, anniversary sale, charity event, or webinar. The options are endless and don't have to cost an arm and a leg. 
So spread the word far and wide about your event. Use bold signage like pull-up banners and counter units to let people know. If possible, hold your event out in the open where you can attract more attention on the day.
8. Send Direct Mail
A newsletter/email helps you keep in touch with your current customers and tap into a market of potential customers. Your newsletter shouldn't be used to send ads to your customers, though. Use your newsletter to provide your customers with valuable information that makes you the company they remember when they're ready to buy.
Which brings me to another point – Printulu has a newsletter! It's the best way to keep track of any awesome specials we're running. If you have a limited budget, we recommend signing up to the newsletter to get the latest big deals and promotions. Subscribe here or click the banner below!
Sources
Related