Marketing strategies. What's the first thing you thought of?
You most likely thought of something used for B2C (business to client) marketing. These are messages that you might send straight to clients or prospects. The goal here is to be compelling and persuasive enough that the audience responds and engages with your services.
But B2B (business-to-business) marketing is a whole other ball game.
It involves the sale of one company's product or service to another company. B2B marketing techniques rely on the same basic principles as consumer marketing. However, they're done in a unique way. Consumers choose products based on price, but also on popularity, status, and other emotional triggers. B2B buyers make decisions solely based on price and profit potential, and they are focused more on bottom-line revenue impact. You can imagine how drastically this changes a marketing strategy.
Do you want to learn how to scale your business and build your brand to be indestructible? Join over 2000 successful business owners and get insider industry tips sent straight to your inbox weekly. Subscribe to our newsletter.
Expert B2B marketers generally focus on 4 categories.
Companies that use their products.
Government agencies.
Institutions like hospitals and schools.
Brokers and wholesalers.
Today, staying competitive means taking full advantage of a wide spectrum of strategies. You have to be able to improvise when disaster – like Covid-19 – strikes.
B2B marketing success doesn't come from broadcasting a product over radio or television. It comes from embedding your company in the industry, and making your product seem like an absolute necessity.

How do you make your product unavoidable to niche buyers?
Get in front of niche buyers by:
Hosting informational webinars
Setting up booths at popular industry trade shows
Sending out email newsletters positioning your company as an industry expert
Maintaining an active, interactive social media presence
Attending industry networking events and building buyer relationships
The most important thing for any marketer is to understand what their clients' needs are. This applies to B2B marketers as well.
You need to spend time to understand this before implementing any marketing or advertising tactic. What are your clients' needs right now? It may have drastically changed in the last month.
In consumer marketing, an effective advertisement can be blasted out over wide channels. It is likely then that a percentage of consumers will be driven to buy the product. But B2B marketing is much more specialized. This means marketers run the risk of alienating their specific prospective candidates if they do not pay close attention to their needs before tailoring their services to those needs.
Do you want to learn how to make your social media posts pop? Join our free design school. Simply sign up and get the link sent to your inbox. Click here to sign up and access exclusive content.
A B2B marketing plan must be focused on delivery and broad in application.
This means that while consumer marketing can advertise very specifically (one mass-consumed product advertised through print, television commercials and the Internet) to a wide audience, B2B marketing can't. Instead, it needs to brand itself very broadly (through email, corporate image and technical specifications) to a very specific customer.
Do you understand the importance of these topics?
The product or service. When marketing to consumers, there is an emotional component involved. Individuals are drawn to products because of how they make them feel. With B2B customers, the buyers are trained professionals who care about the quality of products. They'll also consider the cost-saving and/or revenue-producing benefits, and the service provided by the host company.
The target market. Many B2B marketers are able to focus on very niche industries which reflect specialized needs. This makes marketing a bit more straightforward, yes. But it also requires a high level of knowledge outside of marketing specialists.
Pricing. Businesses are usually more concerned with cost, value, and revenue potential than consumers are. But this also means that they can be more readily convinced to pay more, as long as they feel the product, quality and customer service will be worthwhile.
Promotion. B2B marketers need to be experts in their fields – not just in advertising or marketing. This way they will learn how best to market to this field.
How can your B2B business stand out in a crowded marketplace?
1. By Developing an Overarching Vision
Fail to plan, plan to fail. This will always be an incredibly accurate statement. Before you make any decisions, you'll want to select specific and measurable business objectives. Then  you'll need to lay out the framework for how your B2B marketing strategy will achieve them.
2. By Defining a Market and Buyer Persona
This is an especially vital step for B2B organizations. Whereas B2C goods often have a wider and more general audience, B2B products and services are usually marketed to a distinct set of customers with particular challenges and needs. The more narrowly you can define this audience, the better you'll be able to speak to them directly with relevant messaging.
3. By Identifying B2B Marketing Tactics and Channels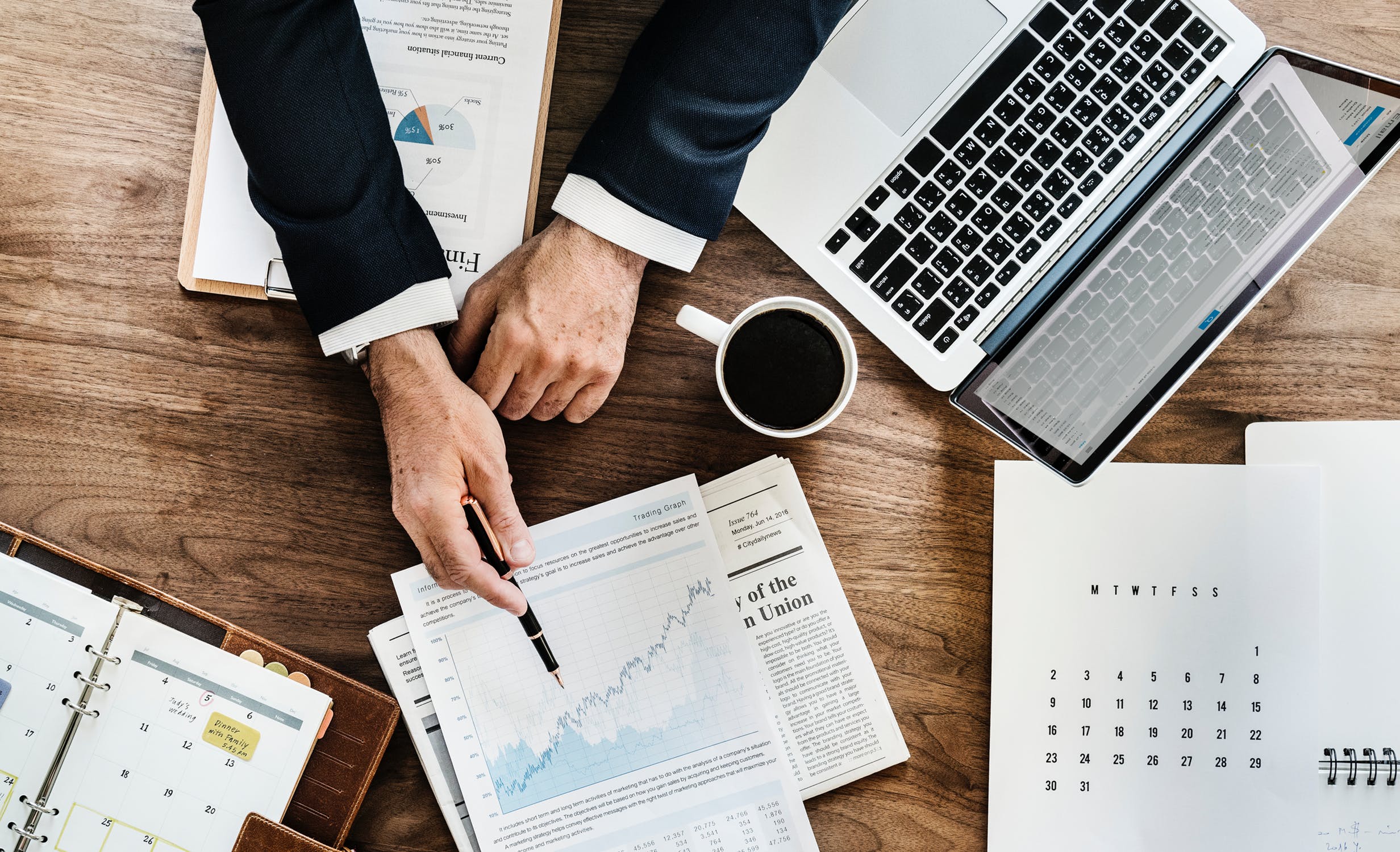 Once you've established solid intel around your target audience, you'll need to determine how and where you intend to reach them. The knowledge you've attained through the previous step should help guide this one. You'll want to answer questions like these about your ideal customers and prospects:
Where are they spending all their time online?
What questions are they asking search engines right now?
Which social media networks do they visit the most?
How can you fill opportunity gaps that your competitors are leaving open?
What industry events do they attend (or pay attention to)?
4. By Creating Assets and Running Campaigns
Now it's time to put your plan into motion. Follow the best practices for each marketing channel you use. A creative approach, useful insights, sophisticated targeting and strong calls to action are all vital ingredients in your effective marketing campaign.
5. By Constantly Measuring and Improving
This is the ongoing process that keeps you moving in the right direction. In the simplest terms, you want to figure out why your high performing content performs and why your low performing content doesn't.
This is so that you can make smarter decisions concerning your money and time. The more vigilant you are about consulting analytics and applying your insights, the more likely you are to surpass your goals and grow continually. Even with a well-researched foundation, the creation of content and campaigns inherently requires a lot of guesswork until you have enough engagement and conversion data to rely on.
Let your audience dictate your decisions. Consult metrics to pinpoint the channels, topics, and media that resonate most, then double-down. Meanwhile, cut or alter anything that isn't performing.
Are you a business owner? Join over 2000 successful entrepreneurs and get insider industry tips sent straight to your inbox weekly by subscribing to our newsletter. Click here to sign up.
6. By Putting Personal Emphasis on Marketing
An important distinguishing feature of business-to-business markets is the importance of the personal relationship.  A small customer base that buys regularly from the business-to-business supplier is relatively easy to talk to. Sales and technical representatives visit the customers. People are on first-name terms. Personal relationships and trust develop. It is not unusual for a business-to-business supplier to have customers that have been loyal and committed for many years.
The importance of personal relationships is particularly pronounced in emerging markets such as China and Russia, which have little culture of free information, historic quality problems with local suppliers, and – in markets where the concept of branding is still emerging – little other than their trust in the salesperson on which they can judge the provenance of the product or service they are buying.
You might also like: