When choosing a sign, we talk a lot about graphic design and artwork choices. These are essential for customer impact and leaving a decent, lasting impression. But just as necessary are the materials used in making signs. Will it be sturdy enough for rough weather? Is it cost-effective? How heavy is it? And can I run through it like a marathon winner?
These are valid signage question, and here at Printulu, we have the answers!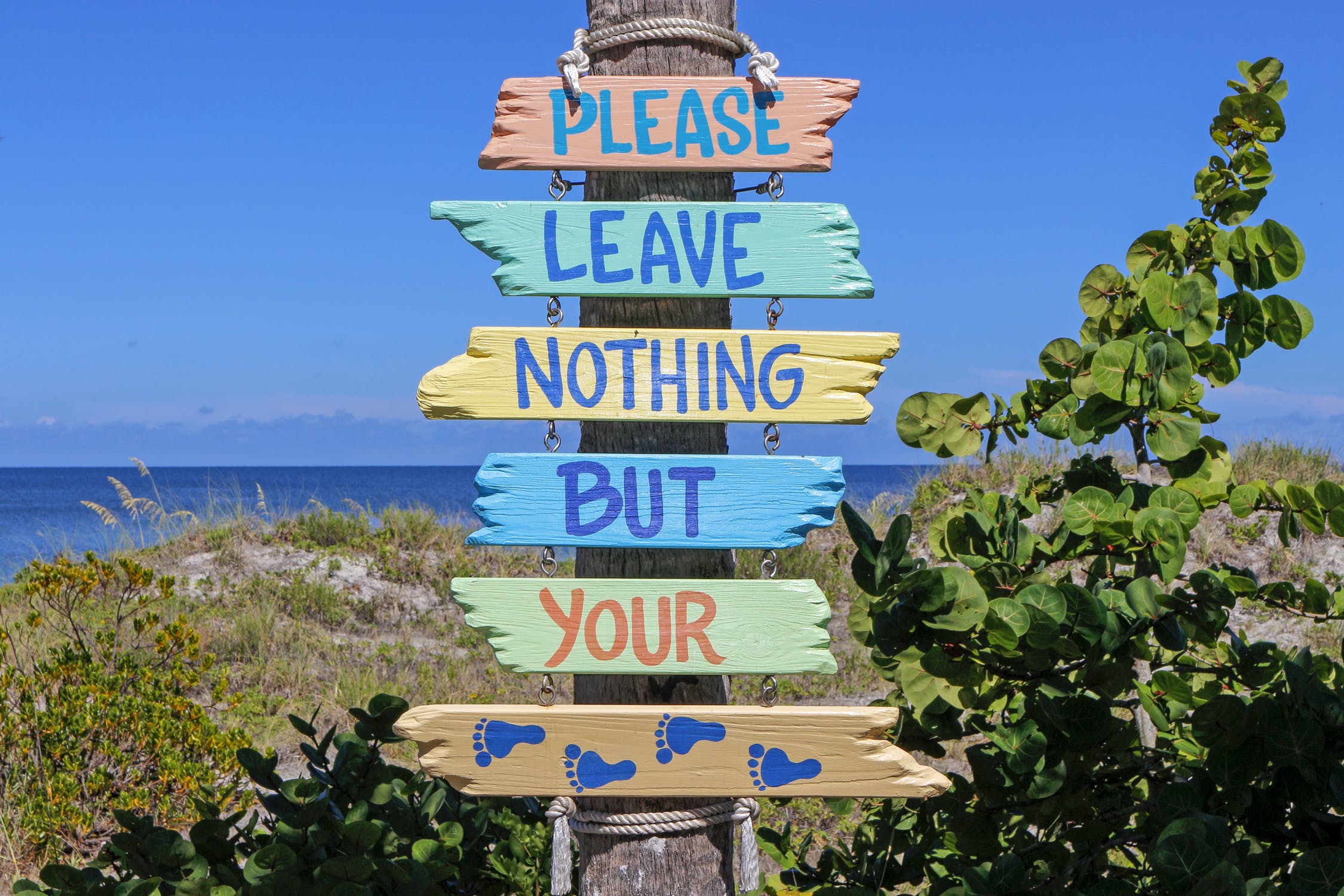 What are signs made of?
That's a pretty big question! Signage hasn't got one form. You can take the budget option of chalkboards and hope someone in the store has beautiful handwriting. Or you can invest in long-lasting Correx and ABS boards for long-term signage results. The range is massive, so let's break it down.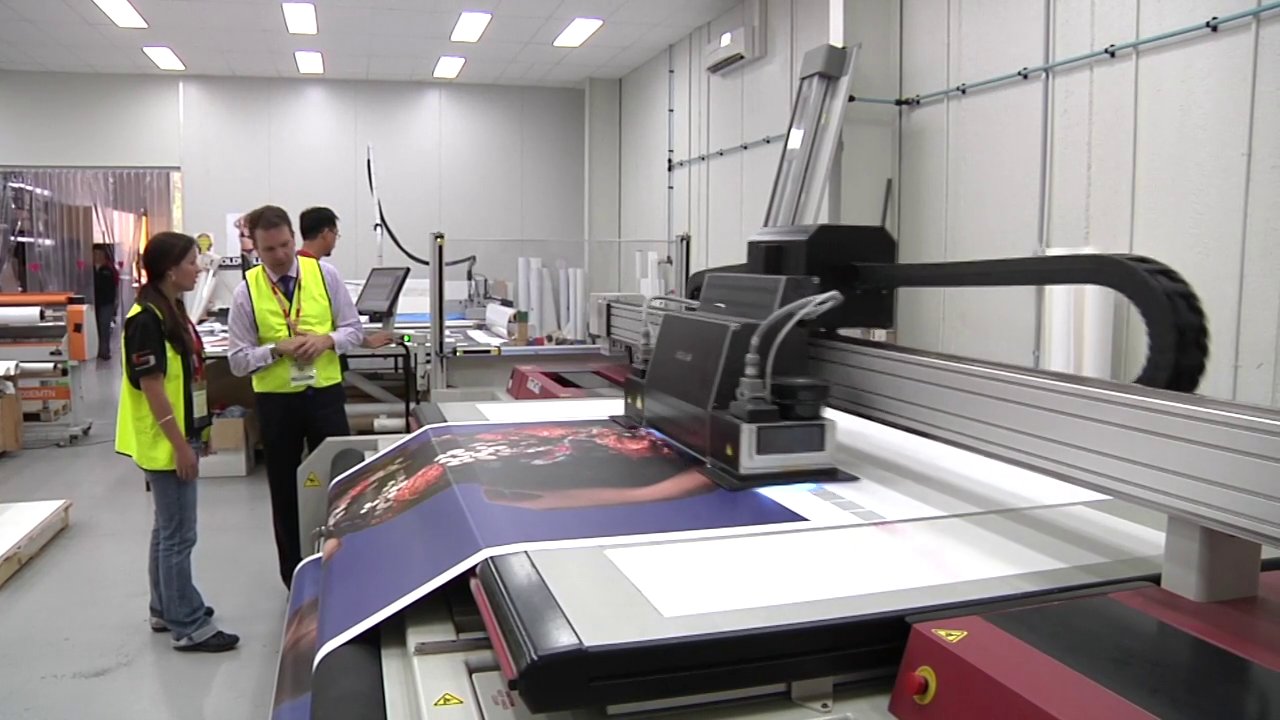 Correx
Ready for some metallurgy? Correx is an extruded twin-wall fluted polypropylene sheet. What did you say, you ask? I only know about three of those words. Don't worry! Correx board is, simply put, a rigid and sturdy plastic board. It has two walls in it and is super versatile. It's what some call a 'durable plastic' meaning it has a service life of about a year. It's also very lightweight, which makes it easy to mount and keep in place.
Why do we use Correx you ask? Because it just makes sense! Correx is one of the most affordable signage options on the market, and it's waterproof, effective to print on, and easily customisable. Also, Printulu has the added fancy trick of printing directly onto the Correx, so there is no need to attach expensive and less durable vinyl.
Correx is best used for indoor or outdoor signage and can be affixed pretty much anywhere. The only thing worth noting is that, because it's so lightweight and portable, if you plan on putting your Correx unsupported in windy weather, it's probably worth mounting it on a wooden frame to stop the sign bowing and bending.
These signs are seen in estate agent board form, site signage, and other short term miscellaneous signage jobs.
ABS Board
ABS stands for Acrylonitrile butadiene styrene. Try saying five times fast (I could only say it twice before my tongue got tangled)! ABS, despite its horrid name, is actually ubiquitous. It's popular because of its low cost and easily manufactured. Better yet, it's durable and easy to print onto, so you won't lose any of your beautiful graphics in the process.
ABS Board is exceptionally versatile and durable. ABS is a little pricier than Correx but is a long term investment. ABS board is suitable for external use and is especially tough. ABS is scratch resistant and very light. This makes it easy to transport and mount. ABS Board is also used, most commonly, in outdoor signage, information signs, and directional boards. But, hey, let's not pigeonhole! These materials are perfect for any job you might be after!
Chromadek
Chromadek is an epoxy coated, galvanised steel sheet used for both internal and external signage needs. We start with a steel sheet. This is painted and baked, leaving the Chromadek smooth, slick, and long-lasting. Chromadek is then UV coated for extra robust durability. Chromadek has a high visual impact from up close and a distance. For these reasons, it makes for fabulous outside billboards and full-size signs.
Coroplast
Coroplast is the brand name of corrugated plastic. It's affordable and features three layers of thin, polypropylene plastic cardboard. This makes Coroplast super lightweight and resistant to dents. However, it also means that Coroplast is another short term solution. It's waterproof and weather-resistant, but don't expect more than a few months from an external Coroplast sign.
I love a good banner! Vinyl is used in most internal and external banners. It is super lightweight, flexible, and is beautiful to print onto. You have the choice of matte or shiny finishes, and Vinyl 500 gsm options are weatherproof! Vinyl is also highly affordable and easy to use internally or externally.
Aluminium (Metal Signage)
Aluminium signs require vinyl and lamination to be printed on. This can distort the image and artwork quality. However, aluminium signs are the forerunner for durability! This sturdy and lightweight metal is perfect for long term external signage. It is weather and UV resistant and relatively inexpensive. Coroplast, ABS, and Correx tend to be more affordable, but it all depends on what sign you are producing.
Carved Wood
Ooh so artsy! Carved Wood signs are old school, classy favourites for boutiques stores and hipster cafes. We don't offer this service, and carved wood tends to be the priciest option on this list. However, if this is the aesthetic you're going for- why not work with our great graphic design team to come up with a similar feel for a printed sign?
Chalk
Chalk is quick. Chalk is easy (if you are blessed with legible calligraphy). It also has a life span of around 2-3 days and can be time-consuming. In saying this, chalk and a chalkboard is super cheap and can be used for numerous occasions! It depends if you feel like drawing your logo and signage every day!