It's easy to forget that Printulu is an organization run by people. Especially when your order is just a few clicks away and the only human contact you ever really need to have is saying hi to the guy that is delivering your package. But of course, Printulu is all about people. We want the best for you and to help you grow your small business. The only way to really make that happen is to have people who care about people at the center of it all. This is why we have created a number of jobs in Johannesburg.
Printulu has grown massively over the last three years, and the last few years have been full of challenges. It is an exciting, rewarding environment that drives each Printulian to go the extra mile for our customers. Our growth over the last year also means that we're constantly looking to expand our team as well. But just what exactly does it take to be a Printulian? And how does that affect our customers?
First thing's first. Which positions are we looking to fill?
We are lucky enough to have quite a few jobs in Johannesburg open as it is a sign that we are growing towards our Mission Impossible. We have the following positions available:
Print DTP Operator with Imposition experience 

Account Manager with Print experience 

Junior Account Administrator 

Customer Service Agent with Print experience 
Which positions are we looking for RIGHT NOW?
Our immediate needs will be to fill the DTP Operator role as well as the Account Manager role, however, all positions are important. What's more, because we're a young company that is growing rapidly, we have the advantage of being able to create new positions that suit an individual's skill set. So if you're talented and can be an asset to the team, don't be afraid to reach out! If you're interested in one of our jobs in Johannesburg, send us an email with your CV to hiring@printulu.co.za!
What do I need to know if I want to apply?
Here is everything you need to know on all the positions we have available:
Junior Creditors Administrators
What is it about a Printulian that makes a difference in our clients' experience with us?
Every single member of our team is an absolute team player. They are optimistic and problem solvers. The clients definitely benefit from this attitude – if there is ever a problem with your order, you can be sure a skilled Printulian is on it.
Want to learn more about our team and how each one plays a role in your order? Meet The Printulu Team (Behind The Scenes Of Printulu's Success.
Which skill does each Printulian have, regardless of their position?
Each Printulian has extensive knowledge in print. That means that every team member is a professional in the industry and uses that knowledge to assist our clients to the max of their capabilities. 
We love learning new skills at Printulu, and we have a learning culture, so if someone has a learning mindset, they can excel at Printulu. Generally speaking, though, 2-3 years' experience in any of the above-mentioned roles will be ideal. 
Culture, culture, culture! What is Printulu's culture and how does it reflect in our service?
Printulu's culture is all about promoting a well-balanced lifestyle. We believe that this shows in how we deal with customer queries. If the team members are happy, that will reflect on our customers. We celebrate and recognise our peers' hard work. We are energetic, helpful, friendly and live by our Core Values.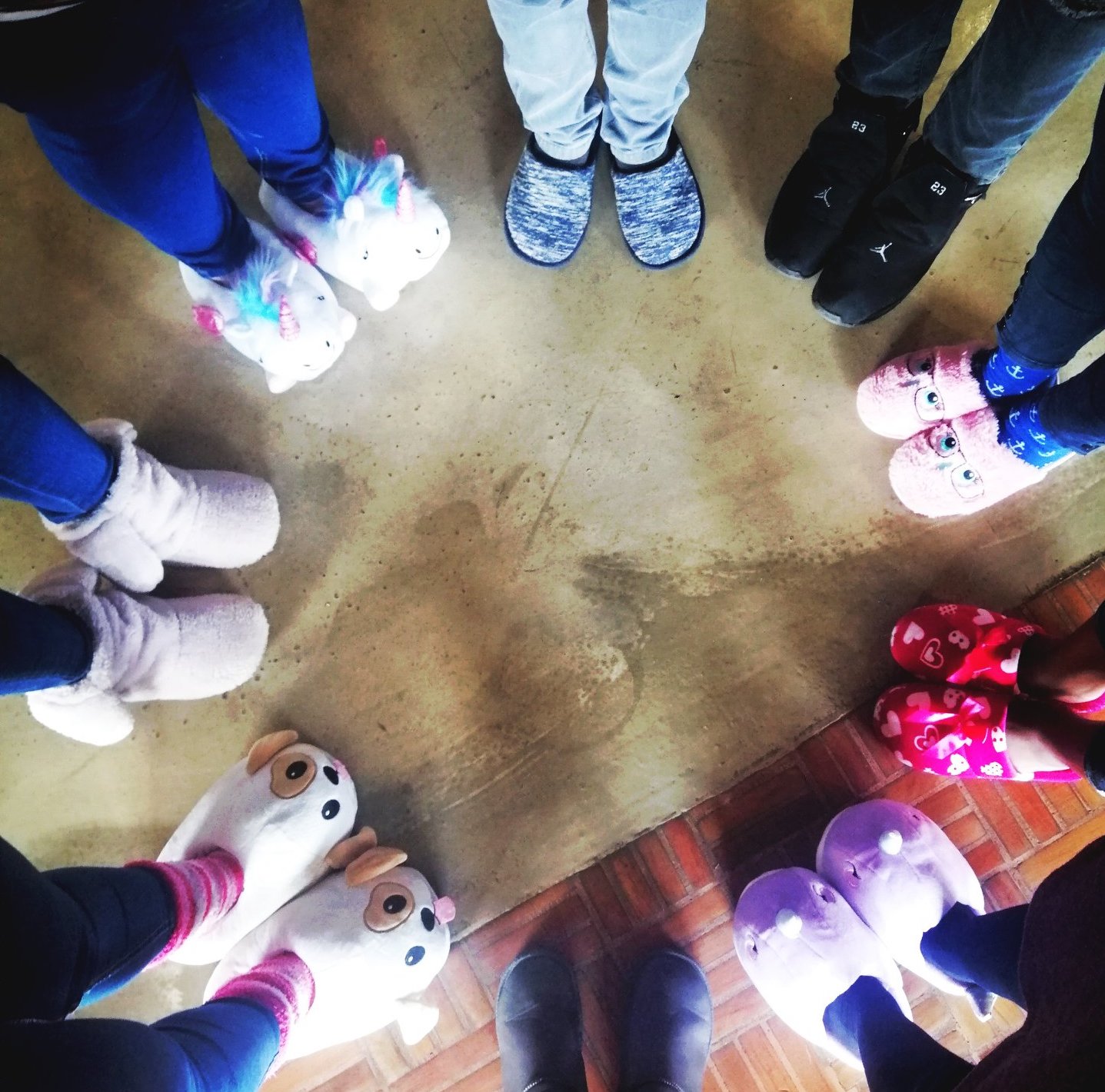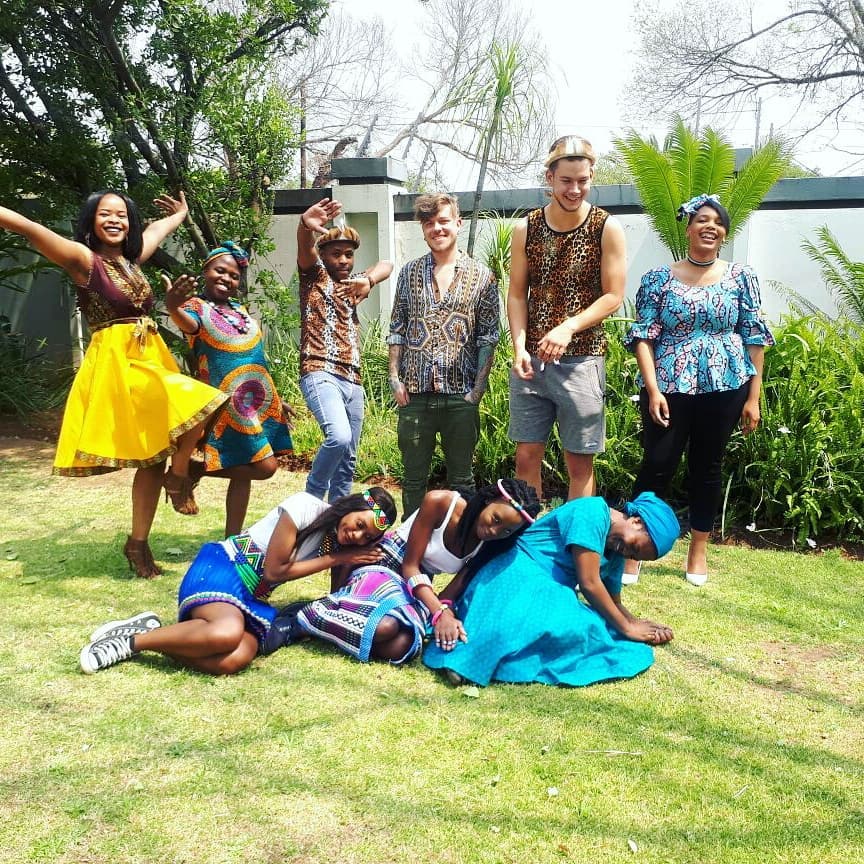 Printulu's Core Values? 
1. Create WOW moments through service
For example, last week, we shipped out 40% of our orders earlier than the latest shipment date.
2. Embrace and drive change
As an example, we have listened to your feedback. We have a Beta reseller programme now.
3. Solve problems and get things done
One of our key issues recently has been on-time production during the "silly season" – we have added additional manufacturers to optimize for peaks and have achieved +98% on-time delivery over the past weeks.
4. Do more with less
We have more than 1m price combinations online. We are constantly updating it in record time.
5. Take risks and learn from mistakes
We are currently investing heavily in a new platform. This is a big risk, but we're excited to share it with you.
6. Team spirit
Our daily Jumptulu's are just one example of our great Printulians.
7. Honesty and integrity
Our reprint guarantee manifests our attitude. If we have done something wrong, we will reach out to you, find a solution and fix it.
How skilled do you need to be?
We want the best for our clients. 
The DTP Operator is the most specialised position as we are looking for an A-Player that knows all the ins-and-outs. 
That being said. experience and the willingness to learn is the biggest factor. It is beneficial to have a specific qualification in the role you are applying for but not a deal-breaker. We want to give candidates the opportunity to learn and grow with us, regardless of their academic background. 
Like Simon Sinek said "…You don't hire for skills, you hire for attitude. You can always teach skills…" 
Printulu in 3 years – what is the vision?
The Printulu vision for the team is to reach 100 staff members. I believe that building a company's culture is an on-going project. Instilling trust, rituals and norms, shared beliefs and common language help in building a stronger culture. 
If you think you have what it takes to become a Printulian, drop us your best CV at hiring@printulu.co.za. We can't wait to meet you!
What is Printulu's core focus?
Democratize Branding: Make Branding Accessible and Affordable
What is Printulu's 10 year target?

 
Multi-billion, data-driven mass customization platform in Africa
To Our Clients
We want only the best for our clients. This drive is reflected in everything we do – from how we brush our teeth in the morning to how we answer our phone calls. If you need any help with your order, don't hesitate to send us an email at support@printulu.co.za or give us a quick call at 010 593 0558. 
Related Articles: