When it comes to promoting your business in the 21st century, the first thing that pops into your head will very likely be emails, websites, Facebook ads, and any other online marketing media you can think of.
What are you missing? And yes, you are most definitely missing something.
If you've only been using digital marketing strategies to promote your business, the stats will tell you everything you need to know: you are missing out. Printed marketing collateral should be the backbone of every branding effort – it's crucial.  It's cheaper, front and center when you target the right customers, and it is the most unique way to combine your message with your brand image. Talk about bang for your buck!
Now, we know what you're thinking. "Oh great, another blog telling me about business cards." Well, we definitely will mention business cards because they do happen to be one of the cornerstones of marketing, but what about the rest? There are a few other forms of print collateral that can be just as influential in promoting your biz.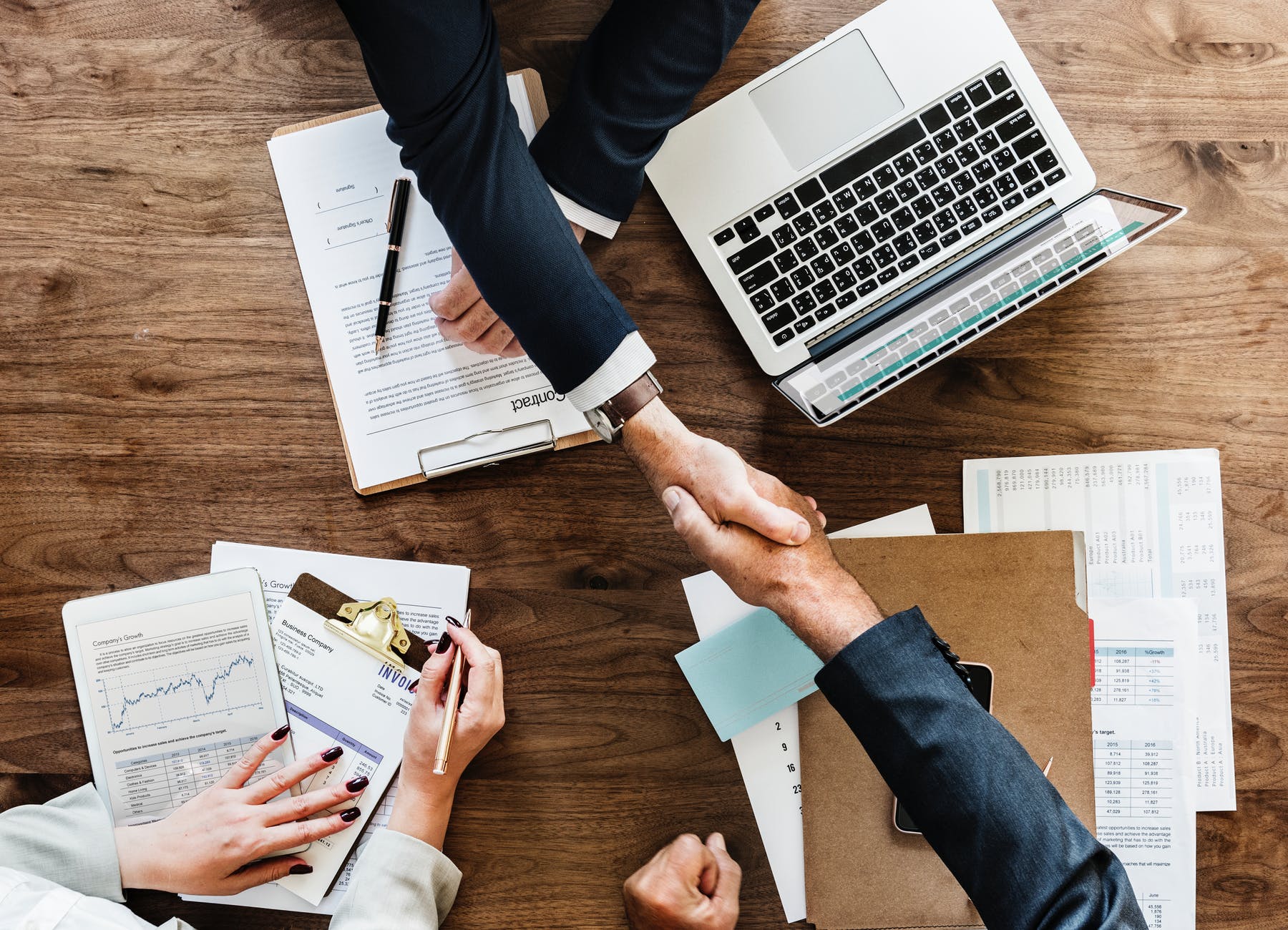 Not to mention, printed collateral is the quickest way to get your ideal customer acquainted with you before ever doing business with you. Think of printed collateral as the hand shake in any important business deal. Sure, it's a small part, but what you experience in that moment will determine if you like this guy. Are his palms sweaty? Is his grip too weak? Did he not look you in the eye? Printed collateral is much the same. The quality of your printed materials will show your customer everything they need to know about the quality of your business.
The Almighty Business Card
As promised, here it is. The cornerstone of your print collateral. We won't waste your time explaining what a business card is – everyone knows. It's been around since the 17th century! And that is exactly the point – the business card is a universal tool that everyone knows to ask for. Business cards are essential for anyone that wants to network for their business. They may seem old school, but everyone is still using them. And it's obvious why: they allow you to swap contact information without getting nitty gritty. 
No one wants to meet a potential business partner and receive a number the way you do in clubs. "Hey girl, can I have your number?" No. Keep it professional, and leave a lasting impression with a simplistically designed business card. You're much more likely to get a call back the next day.
Catalogues are Your Friend.
Short and sweet doesn't always work for every business, or in every situation. Sometimes, you need to be able to describe your products in detail. This is especially true if you're at a trade show, and you've only got a couple of minutes to explain your offerings to a client. Simply hand them a shiny catalogue, and there you go! You can be sure that that potential customer will browse through it if they have any interest in your products. This also means that when they do eventually become your client, they will already be relatively educated on what you're all about. Sounds like a pretty decent deal, doesn't it?
Catalogues are the perfect way to really show off what you've got. Make sure the branding is on point, and every detail is perfect. Explain exactly what it is that makes your products special, and you've got a winner. Catalogues are also ideal for using not only as print collateral, but also as an online offering. Bonus points!
Say it Loud and Clear With a Poster
What is the first image that pops up in your head when you hear the word 'poster'? Chances are you had a poster pop into your head immediately. Was a poster you used to have in your room when you were a teenager? Or was it a poster you saw on the way to work this morning? Maybe it was a poster for a concert you've been thinking of going to for a while now. Here's the thing about posters: they stick.
If a poster is memorable, people will remember it for a very long time. This is where you need to pull out all the stops. Make it loud, eye-catching and make sure your message is easily consumable. Posters are not only meant to be hung up in your room. They're definitely more than an artifact from the 90s. Posters are a good bet to catch potential consumers' attention without them even looking for your brand. This print collateral never fails to leave a strong impression when done right.
Calendars for Days
Calendars? Print collateral? You read that right. Everyone needs one, and since they tend to be quite pricey to buy at your local CNA, people love getting them for free. This might seem a bit odd, considering that everyone has a calendar on their phones. But when is the last time you walked into someone's office and they didn't have a calendar of some sort on their desks? The reason is simple; it's easily accessible if it's sitting right there in front of you.
The beauty of this is that it's not just the dates that are in front of you, but someone's brand. Add to that the fact that a calendar is something you only pay for once, but ends up being marketing for your business all year round, and you've got a winning combination. A beautifully branded calendar is the perfect way to make sure your customers, or prospective customers, will be reminded of you every single day. Sounds pretty good, doesn't it?
The Humble Flyer
Flyers – you see them handed out everywhere. They're given to you at every street corner, and they're free for the taking on almost every coffee shop counter. They are another essential part of any business' marketing toolkit. Think of flyers as the unfolded cousin of brochures. A flyer is the perfect print collateral to use when you want to combine the full impact of your brand – we're talking fonts, logo, colours, the works – with useful information for prospective clients.
Flyers might be similar to brochures, but they get more to the point. This is especially handy in an age where people tend to have the concentration span of a gold fish. Sale! Free! Act Now! Flyers are perfect for announcing events or short-term deals and offerings. They're perfect for reaching a lot of people very quickly. This is especially true if you use an influencer that advocates your brand to hand them out in the right spot of town.
Thank you! Cards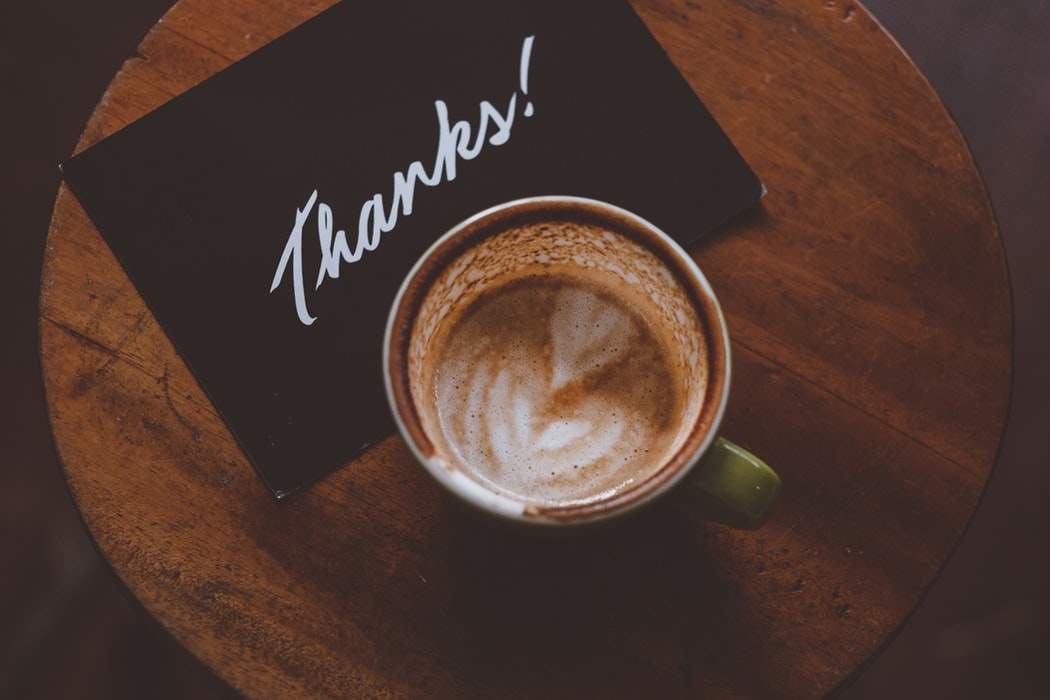 Think about it. When is the last time someone stopped to properly thank you for something you did? When that stranger dropped their pen on the train, and you mustered up the courage to pick it up for them – did they say thank you properly? Or did they just mumble a gruff "Mm. Thanks"? How did that make you feel? If just a quick "thank you" can make you feel that way, imagine what a personalised, printed thank you card can do.
Thank you cards are probably the most underrated of all the print collateral businesses use. This is really a shame, because in a digital, fast paced world where everyone is numbers-driven, a quick thank you can save the day. We all want to feel appreciated. All it takes is a beautifully designed card given at the appropriate moment to make sure your customers keep coming back for more.
Letterheads – the Bow-tie to Your Print Collateral Outfit
There's something to be said for a man that can pull off a bow-tie. They exude classiness and a sense of style. The same goes for letterheads. Need to make sure your customers know your brand is legit? Win them over with the print collateral that completes the whole look of your company. Understated, classy, and not to mention, handy. Use quality paper, print your full-color logo, and pay attention to detail.
If you're serious about your business, you want every piece of what you're sending out to your clients to be a perfect representation of your company. Letterheads are just one of the many understated print collateral pieces that should not be an afterthought. This is one thing you should absolutely have in your marketing arsenal. 
Work it, fold it.
This is the print collateral that brings it all together. Unfortunately, we don't think it's the best idea to give your clients your printed marketing collateral in a zip lock bag. If that's what you've been doing (we really hope not), never fear. Printulu is here with a solution. You need a folder. Not just any folder – your own branded company folder.
If you're attending a trade show or pitching the media, you can use your folder to create a media kit or press kit by printing out and including:
A press release

A company/product/service fact sheet

A company background sheet sharing your business' story and mission

Your almighty business card.
The design of your folder needs to be tasteful and include all the necessities. We know this is a tricky one to design and have printed however, which is why we offer design services.
How Do I Choose?
Sometimes having everything all at once isn't that easy. We consider all of the above print collateral options to be essential, but we know that everyone has a budget they have to cater to. The main factors to consider when choosing your print collateral are message and audience. Think about what you need to say, and who you need to say it to.
Remember that printed material is something that often needs to be a recurring factor when you work out your budget. Those perfectly printed flyers will run out, and you will need more. Remember, all of this means nothing if your print collateral is not high quality. First impressions last, so be sure to make it count! 
Related Articles: