What is Augmented Reality Printing?
Augmented reality is a useful way to keep your readers connected to your printed marketing collateral. It enhances your marketing by improving print and mobile device integration by adding a layer to print media that was previously not possible.
How does Augmented Reality (AR) work?
Augmented Reality uses the camera on your mobile device to overlay a computer-generated image, in real time, onto something in your real-world view.
The most popular example is the AR app, Pokemon Go. "The game utilizes the player's mobile device's GPS ability to locate, capture, battle, and train virtual computer generated creatures, called Pokémon. These creatures appear on the screen as if they were at the same real-world location as the player." – Wikipedia
A print related example is using AR to show a 3D model of your product when someone interacts with your print collateral in real time. Nissan used the concept in their print ad to render a 3D model of a car which viewers could inspect and manipulate using their phone. They included a button in the rendering that allowed people to schedule a test drive at their nearest dealership. Results? An increase of 65% in test drive bookings.
Here is a 50-second video of The New York Times using AR to bring their magazine to life in one of their ad campaigns.
How do I use it in my business?
There are a number of apps that promise ease of use and a quick setup for AR. The two that stick out are Layar Creator and Augment. Are there any you have experimented with?
The process is:
Create your AR experience using the provided platform.
Create or download the AR icon to add it to your artwork.
Print your materials with the icon embedded in a visible position accompanied by a clear prompt for the viewer.
As with QR codes, the intended audience needs to have an app capable of reading the icon and rendering the experience. This is usually an app associated with the platform used to create the experience.
The viewer can then download and use the free app to read the icon and render the experience.
That's the quick setup. As with the Nissan example, you can include buttons or other features that drive the user to engage further or to perform an action.
You can use product photos, videos and other virtual objects and illustrations to create the AR experience. You can also drive viewers to your website, social media or an event page.
Vespa used augmented reality to showcase their product in a print ad. Scanning the ad enabled the reader to build their own custom scooter from the available options – colours, styles, and accessories. The app also showed the viewer directions to the nearest Vespa dealer. This created a unique experience and made taking the next step, making a purchase, a lot easier.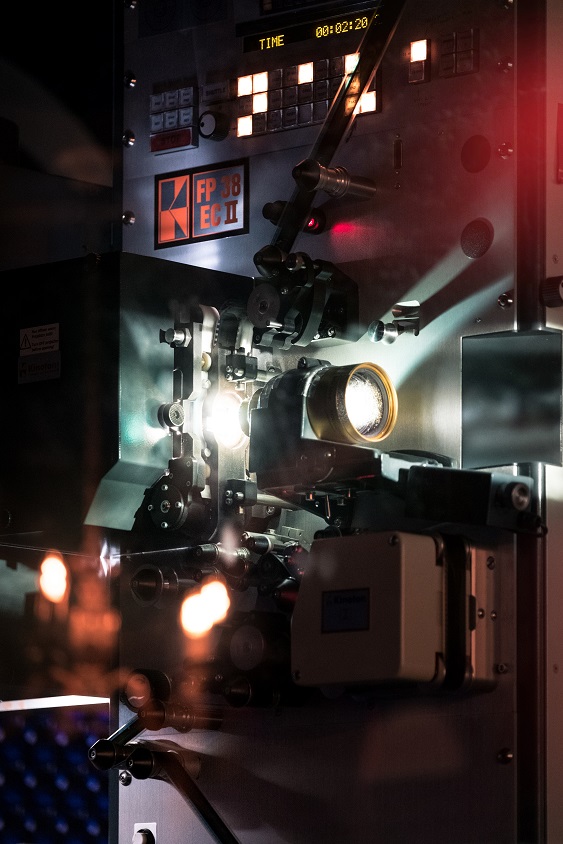 Can I measure it in my marketing?
What is great about being able to send people to digital properties such as a website or social media page is the ability to track and measure engagement. Therefore you can tell how many people engaged with your experience and performed the desired action.
Be sure to tag your URLs and/or create specific landing pages for your collateral. From there you can use your analytics to track clicks and other actions from your campaign.
Based on your objectives you can effectively determine the success of your collateral.
Why should I use it?
The promise of AR is it can add to the user's experience and increase engagement with your collateral and brand.
This can increase brand awareness and recall rate and, as per the Nissan example, it can also drive meaningful actions such as booking a test drive. If you have an e-commerce or lead generating website then AR can also be used to drive sales or generate leads.
This also makes it easier to integrate your online and print channels, thus enabling an effective omnichannel marketing campaign.
What are the challenges of Augmented Reality printing?
Value versus gimmick. As with any new technology, it's purpose is to solve a problem. However, in cases where the technology is used "just because", then it can seem like a gimmick. AR should be used to enhance the experience people have with your product/service and make it easy for them to perform the desired action. The Nissan and Vespa examples show how this can be used to add value, use those as benchmarks to avoid using AR as a gimmick.
Extra effort from the viewer. Unfortunately, AR does not currently work with the native camera app. Therefore there's the extra step of getting a customer to download the app first. Fortunately, the apps are free but, the data isn't.
Many apps. There isn't just one universal AR app at the moment. So, you have the extra challenge of persuading the viewer to download yet another app even if they may currently have one for reading AR. However, choosing a popular platform, such as Layar, may help tackle this challenge.
Education. The end customer needs to be educated on how and why they should use the AR app along with the print material. It is a case of the client having to partake in additional processes and actions in order to be able to experience it.
Conclusion
AR uses mobile devices to potentially increase engagement with your print material. This can lead to more meaningful actions from your print collateral and increase the ROI of your print marketing. While there are some challenges, the examples above can help you address them.
The setup and use appear to be easy, but you may need assistance from a graphic designer to create the right experience. We'll take care of the printing.
Resources:
Print and Augmented Reality, a Match Made in Heaven
5 Print Campaigns That Used Augmented Reality
7 Cool Examples of Augmented Reality in Print
15 Cool Augmented Reality Advertising Campaigns
11 Creative Uses Of Augmented Reality In Marketing And Advertising
10 Things You Should Be Doing With Snapchat Snapcodes
Related:
A printer's tips on flyer design, printing, and distribution
Counter Stands – How to maximise your point-of-sale advertising