In the world of marketing, keeping up with your competitors is difficult, but often it isn't enough. This is a frustrating reality for many, but I have a solution for you. Why try so hard to beat competitors at their own game if you could just do your own thing instead? This is where non-traditional marketing methods like printing come in. 
It may seem weird, and completely counter-intuitive, but I'm here to tell you that print has become non-traditional marketing. Just let that sink in for a moment. We're living in a world where printing… has become non-traditional. Blogging, social media, web articles – this has become the norm. In fact, I'm pretty sure that if you do a competitor analysis, you'll find that digital types of marketing are where most of your competitors are focusing their main efforts.
It's important to remember – the evolution of the internet and search engines doesn't make other channels redundant. Instead, it makes people look at them differently because they are used differently by consumers. People have gotten really good at ignoring online push tactics. From ad blockers to DVRs, your customers are telling you that they don't want pushy ads promoting your products or services. Printed ads can't be blocked, and there are some types of print media and advertising that catches your consumers by surprise and grabs their attention without them ever being fully cognizant of how it happened.

Street Marketing
Street marketing refers to using non-traditional methods and advertising spaces to earn a greater amount of attention for an ad campaign. Read more about it here. 
Stealth Marketing
Stealth marketing is a marketing strategy or tactic that advertises a product to people without them even realizing it. This is what I was referring to earlier. When consumers don't recognize the advertising for what it is, they no longer have the opportunity to opt out of it. Read more about stealth marketing here. 
It's one thing to know your basics of the marketing tactics and how they form part of your business plans. But when you get down and dirty with it, you need to have the actual pieces of marketing collateral to pull it off. That's where Printulu saves the day. As you might have heard, Printulu has been adding a huge amount of brand spanking new products to our database (and if you haven't seen this, go check out this useful article about our latest product launch).
More specifically, we've added a few products that fall outside of the normal, stock-standard marketing collateral that involves printing. Here's how we can help you.
Printed Selfie Frames – Help Customers Create Their Own Stories
The selfie frame is the gift that keeps on giving. By printing just one, you can have it shared on social media hundreds of times with your brand front and center on people's profiles. This is one way to get your marketing done in a super affordable, convenient way by using your consumers as powerful promoters. These are always a big hit at any event and are sure to get people talking about your brand online, even when you haven't spent a cent on online marketing. Not to mention the fact that selfie frames generally improve the entertainment value at any event, which means having one of these bad boys at your event will inevitably create a positive association with it.
Printed Tags – For WOW First Impressions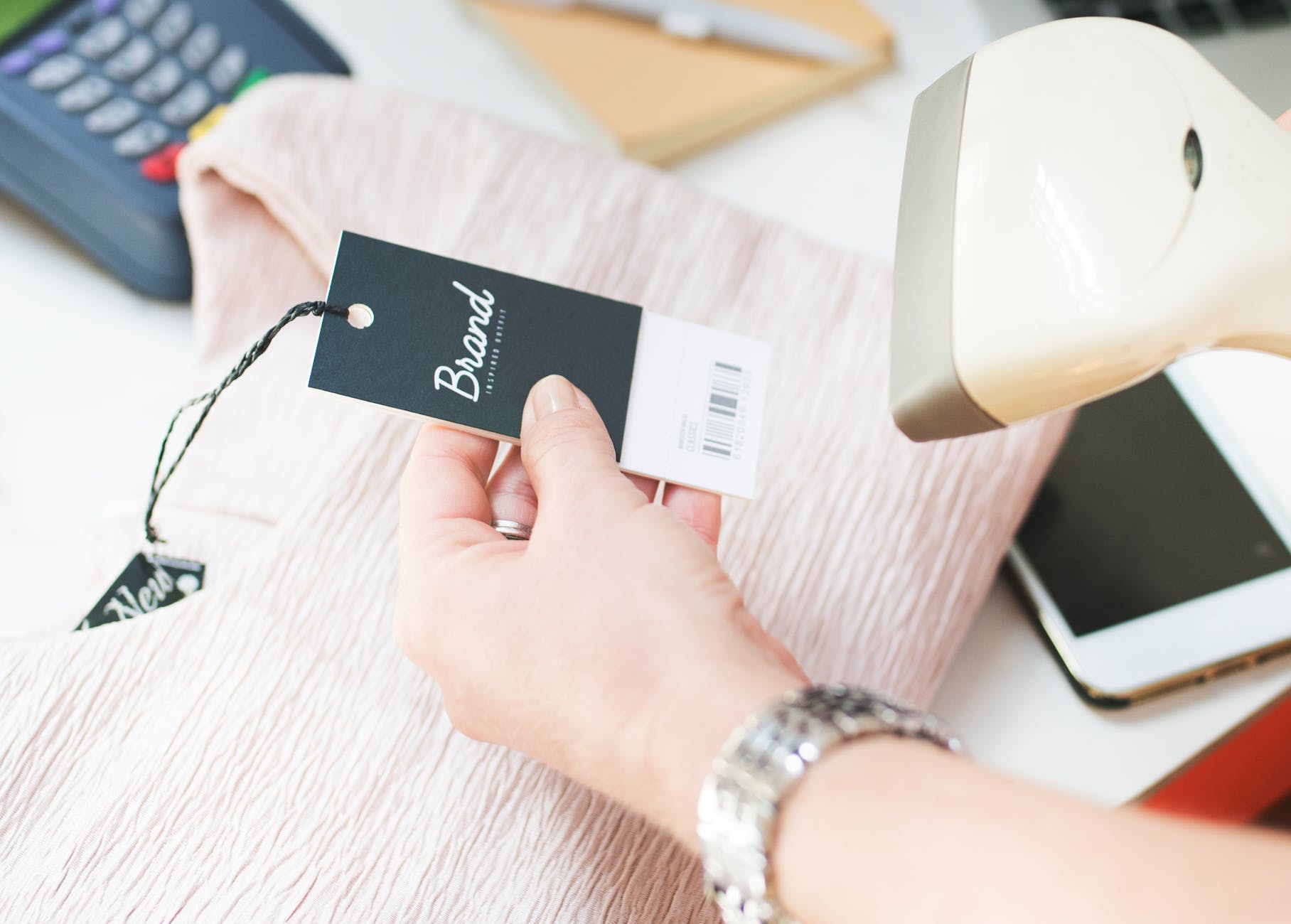 If you're anything like most people, the first thing you do when you see an item of clothing you like is look at the price tag. Maybe you go white in the face and drop the tag like it burned you. That price? For this shirt? Hey wena.
But there's something in this process that is vitally important for you to remember – the very first thing you do as a customer is check the tag. We don't even realise it, but that tag can often be the make or break factor in a company's marketing efforts. And this doesn't just apply to clothes – tags are useful for almost any product. They add a legitimised feeling to the product, and give the customer something tactile to examine so that they get up close and personal with your brand.
Car Magnets – A Magnetic Pull To Your Brand
Cheesy headlines aside, car magnets are right at the top when it comes to affordable marketing options with maximum reach. Versatile, easy to apply, with a wide market reach. Add to that the fact that they won't break your bank account and leave your wallet feeling dismally empty? The question is really, why aren't you using these yet?
Free Standing Units – POS Displays That Pop
Free standing units (also known as Point of Purchase Display Stands) are designed to increase product visibility at the point of purchase, as the name suggests. People judge books by their covers. This fact alone should make you seriously consider how you are presenting your product to people.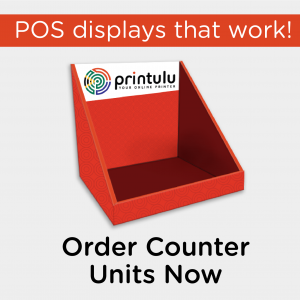 The buying intent is already there – your customer is in the store, wallet out, ready to spend. Now, how do you convince them to reach out and grab your product out of all of the other products on the shelf? It's pretty simple – you need to stand out the most first. Invest in Printulu's free standing units, which are easy to assemble, sturdy and eye-catching to drive in-store sales.
Paper Bags – Maximum Brand Visibility
Have your logo showcased wherever these bags are taken and keep your company top of mind. Printulu's paper bags are perfect for promotions, product launches, exhibitions, trade shows, corporate events, conferences, golf days and sponsorship. Not to mention their biodegradability makes them an attractive prospect for any environment-conscious users.
With food delivery services growing in popularity, getting your marketing message through food may be a way to go. Get your brand the attention it deserves with office snacks being delivered in high-quality printed paper bags, keeping your company in the spotlight.
Entry Form Boxes – Associate Your Brand With a Good Cause
Did you vote? We sure hope so. Did you notice the colour of the ballot boxes? There were tons of them everywhere, so we'd be surprised if you didn't at the very least take notice of them. Now imagine your brand over all of those boxes. Imagine how many people would've taken notice of your core message while waiting in line.
This is marketing power you can't put a price tag on. Luckily, our entry form boxes are affordable, and they're ideal for more than just taking votes. These can be used for competitions, customer feedback, voting, fundraising, employee suggestions and much more.
Door Hangers – Do Not Disturb? More Like Do Not Ignore
With a generation obsessed with novelty and nostalgia, door hangers are your one-way ticket into the hearts of your younger audience. Online marketing may fall on deaf ears where the younger generations are concerned, but something tangible that you can keep as memorabilia or for later use definitely won't.
Don't have time to read blogs and scour the internet for your print solutions? Subscribe to our newsletter for important updates on price changes, special offers, product updates and more!
Related Articles: