Just in time for event season, we help you master event branding for maximum profits and reward! Banners are a great beginning, but branded take-homes and invitations create an image meant to last.
Your event is done. The pack up has been completed, and your consumers are driving home. What is it they're taking with them? Sure they have memories… but is that going to be enough? Maybe they think of the event's great posters, banners, and branded giveaways (like our beautiful calendars and notepads). Perhaps they think of the personality and attitude you presented. Or are they thinking about your obvious connection to the market?
These factors, be they visual, contextual, or personal, create your event branding. Your event planning is about putting a business' best foot forward, but what that foot looks like and which shoes it wears? That is the job of event branding! 
But event branding isn't just about banners and coloured wallpaper.
The rule of thumb is that you want your event brand to reflect your company brand and mission with just a little added sparkle. For example, if you, like us, are a reliable, creative, and up-to-date company, you want your event to reflect this. This takes event personalisation and careful marketing strategy. 
Is event branding worth it? 
Yes. Building a brand identity should be at the top of every business marketers list. In 2019, 60% of Millennials (in a study of Australia, the US, UK, South Africa, and New Zealand) reported that they expected consistent experiences when dealing with brands online, in events, in-store, or by phone. Consumers want consistency. They want to trust what a company will deliver in all mediums. So keeping an event steady and aligned with your brand is in your best interest. 
Consistency keeps your company's image looking trustworthy. 
And I buy from people I trust. How about you? 
Your brand should be a promise.
When we talk about branding an event, we're talking about your organisation's clear and simple brand promise. Like Apple's "Think Different" slogan; Nike's "To bring inspiration and innovation to every athlete in the world"; or Marriott Hotel's "Quiet luxury, crafted experiences, intuitive service;" – brand promises tells the world what you offer. Remember a brand only exists in the mind of consumers. Your logo, attitude, business model, and marketing strategy works on and with it; but the end product is the consumer impression. Event branding is just another prong to manipulate consumer's perceptions with. 
How do I brand an event?
Remember to incorporate these products and secret weapons into your event planning. 
1. Use your decor in the form of posters and banners!
This is the most obvious way of branding an event. Banners, like our versatile and affordable options, are reliable, fool-proof, and low cost. Placed in the right position, they serve to remind attendees of where they are and why!
Posters are also great for promoting events, decorating spare wall spaces, and keeping a colour scheme or event thematically consistent. Use banners and signs to keep consumers focused, aware of the event purpose, and associating the great time they are having with your product and company! 
However, banners and posters aren't the only way to brand an event…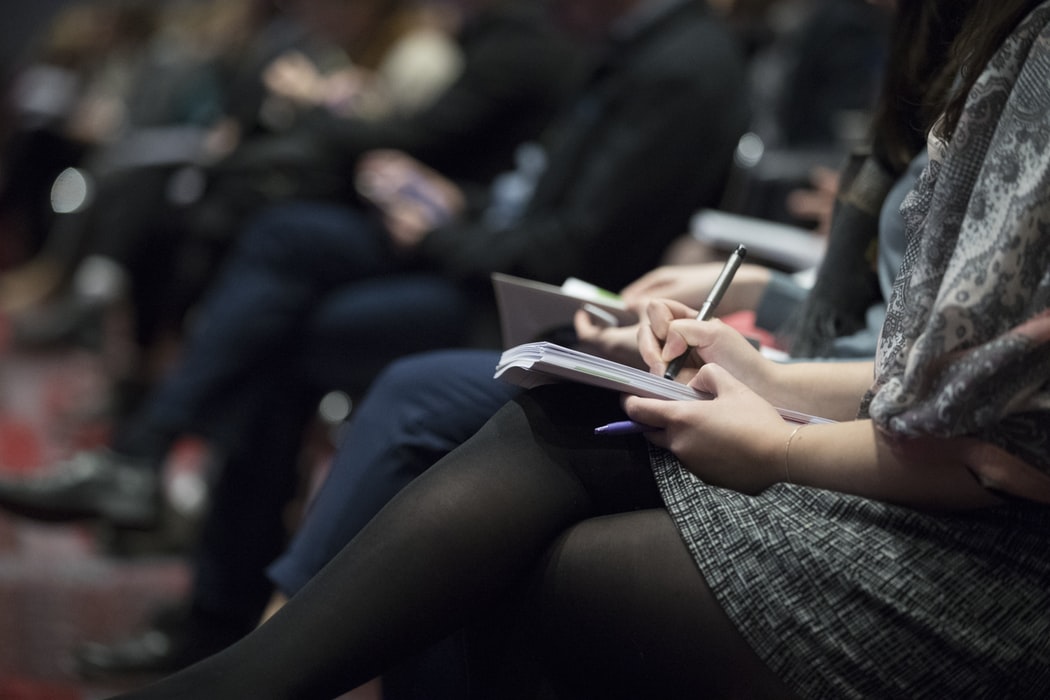 2. Rely on visuals, paper bags, and invitations!
Every little thing will add up to memory and association. This can be hacked. For example, matching your logo with the event's colour scheme and branded indicators is a super clever way to create brand association and familiarity.
This 'memory hacking' can also be as simple as marking lanyards with your brand, or using our great invitations or tickets watermarked with your logo! This puts event branding in motion before the doors even open. 
If you are looking for inspiration, we sincerely recommend browsing through our products. Our paper bags, for example, work as walking advertisements and carry your branding out into the world! This kind of product placement should be one of your event central aims, having attendees do the advertising work for you. 
With a little forethought, your attendees can become brand ambassadors, sporting goods, such as our Tritan Water Bottle, at business meetings, on the bus, or out and about. In doing so, they build brand awareness to your benefit without you having to do any of the work.
3. Brand everything!
I'm a big fan of handouts and branded freebies. The average person will keep a branded item for 2 years after an event, so branded gifts can be robust long term investments. Think car magnets, desk calendars, and notepads! If these items feature a consistent logo, event graphic, or tagline, then you are creating a portable reminder of your event and brand promise. What better way to hack into that elusive consumer mind than by putting your brand right in their homes?
Event branding can seem a daunting prospect. However, it is an essential part of event marketing success! The general rule for successful content and event marketing follows the old moniker: 20/ 80. That means that only 20% of action will reap 80% of the effects. In this case, event branding is that 20%. If you work hard to align your event with your brand promise, leave visual markers across the physical event space, and brand everything; you are sure to reap the rewards!
Related Articles: