'You want to click the X [on the ad] to close it, but you miss it. The digital marketing consultant will think it's a nice 2% CTR. The customer thinks "Ahhh so annoying – I will never buy here again!"'
– Gary Vaynerchuk


Online marketing, or digital marketing, has been considered to be the epitome of marketing for quite some time now. Most businesses treat email marketing, for example, as if it's the holy grail. They use it to endlessly promote their products and services to a (hopefully) captivated audience. Consumer and pricing data, interaction and engagement, endless content at the tip of your fingertips – all in order to bring your business to the forefront of customers' attention.
But what many see as the all-in-one linchpin of communications, could well be a double-edged sword. Something that potentially only creates the illusion of effectiveness.
So what is reality? Let's break it down and get a quick overview of the current situation.
SEO, SEM & Social Media: Is it an overhype?
Any digital or social media marketer with a solid digital marketing strategy will tell you that a good content marketing plan starts with research into keywords. This should be before you leap into complicated marketing mixes. You come up with a content calendar based on those keywords and start churning out silly-sounding blog posts. At least until you begin climbing up the Google ladder. Unfortunately, this is where it becomes a game of numbers. You trade quality for quantity and you try to appease a machine instead of a human reader.
Yes, Google adjusts its algorithm rather frequently to make it more human-friendly (I can't believe we came to call it that). It tries to take the customer journey into consideration. And yes, your website's age, structure, inbound and outbound links and even the names of the pictures do really matter. However, at the end of the day, it's about volume – the volume of the content on your website that has the relevant keywords in the relevant places.
The world of search engines is a cold realm, devoid of personality, which is as much about content, as it is about code. And let's not even pretend that the throng of marketers in this industry have your best interest in mind when they serve you Top 10's and How-to's under splashy titles and catchy cartoon headers.
In business terms, SEO and SEM are costly endeavours with no certain outcomes. It is almost impossible for small businesses to crack the 10th page of Google's results, let alone the first. Those are saved for the thousands of lead-generation sites that would be characterized as clickbait, were Google to be a media outlet.
Well, maybe PPC is a winning digital advertising strategy, you ask? Try getting a Swiss mid-level income professional to come to your South African Breede River Valley wine seminar and you'll quickly find out that it would cost you up to 100 USD to get a registration. That would be 2,000 USD for a 20-person event in PPC costs alone. Can your small but proud winery handle that?
And let's not even get into the topic of social media. As beautiful as direct and instant interaction with your audience can be, the chance of it backfiring in your face is easily 50/50. Oh, and Facebook, Instagram, Twitter and LinkedIn ads are all about the amount of zeros in your budget. Let's not delude ourselves into thinking that your amazing creative can get you more than a couple of clicks on that Install Now button, with a mere budget of 20 USD.
Volume-based digital marketing does not seem that effective. Here's a summary:
South Africa: Digital is an unborn baby here, but there is hope.

Obviously, there is still a trend of mistrust among the South African consumer when it comes to digital. At the same time, the SA digital economy is the most developed one in Africa. The result is a mismatch between demand and supply for digital – the market is still in its infancy.
When it comes to online retail and high-speed Internet, market research shows that South Africa has Internet penetration of 51%. In other words, 28.5 million people use the Internet. Also, according to a study by Master Card, the South African digital economy is the most developed in Africa. Hats down to our digital community! Yet, 55% of SA respondents in that same survey claimed that they prefer to shop in a store so as to look at the physical product. Also, 38% of respondents feared whether online transactions are safe.
Let's get our heads around some other stats provided by IAB South Africa, an NGO dedicated to digital growth. That ought to broaden our perspective. Unfortunately, 39% of 10,000 Internet users surveyed have never purchased anything online. And 25% of the same 10,000 have not purchased anything in the past 6 months. If we take into account that there are 28.5 million people in SA using the internet regularly, 11.5 million have never purchased a product online and 7.5 million haven't purchased in the last 6 months. That's roughly two-thirds of the entire Internet population in South Africa!
Make Digital Marketing Worthwhile in South Africa – Adopt an Omni-channel Approach.
"We are not in a completely online world, and we are not in a completely offline world. It's all about multi-channel."
– Alexander Knieps, Founder of Printulu.
MSc in International Management.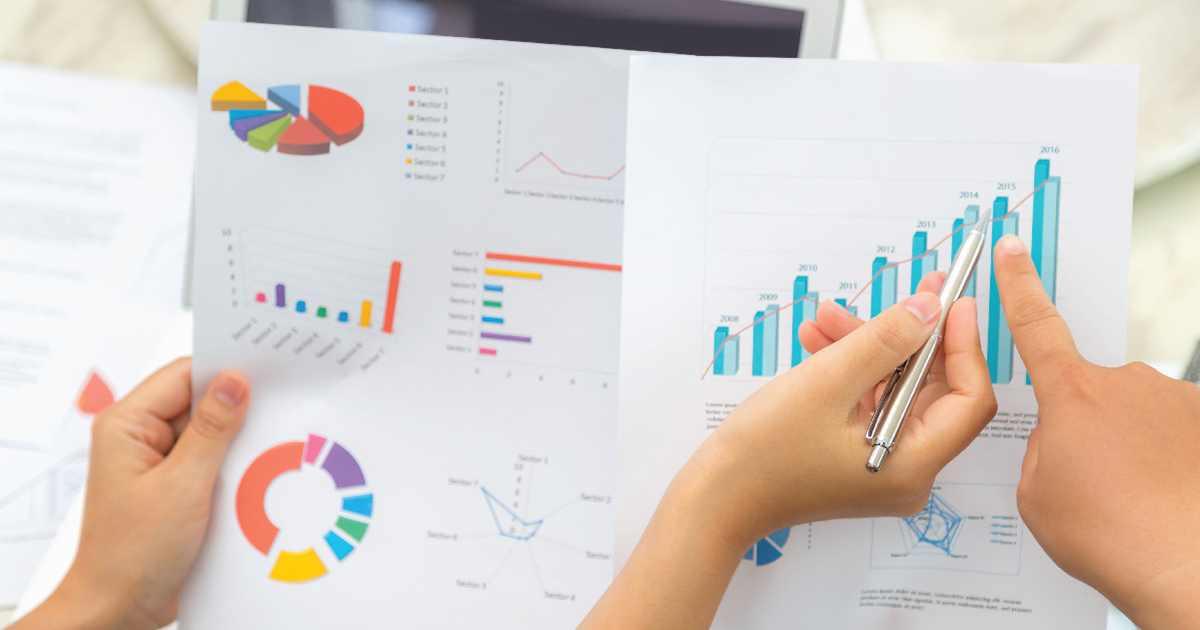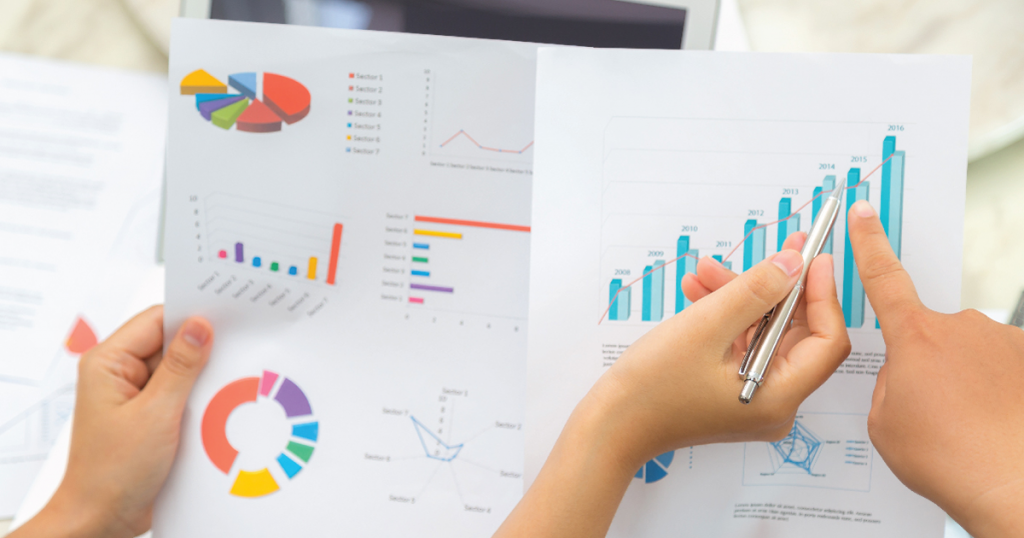 A marketing plan works best with an omnichannel approach. With the adoption of an integrated framework of offline and digital channels, such as print and digital advertising, a business guarantees maximum utilization of customer exposure. You never put all your eggs (channels) in one basket. You diversify channels, and mediums and tune messaging according to customer preferences. Rinse and repeat. For a refreshment of marketing fundamentals, we recommend adding Kotler to your reading.
Neither offline nor digital is enough on their own. However, by implementing them together, you are closer to getting the maximum of your marketing effort.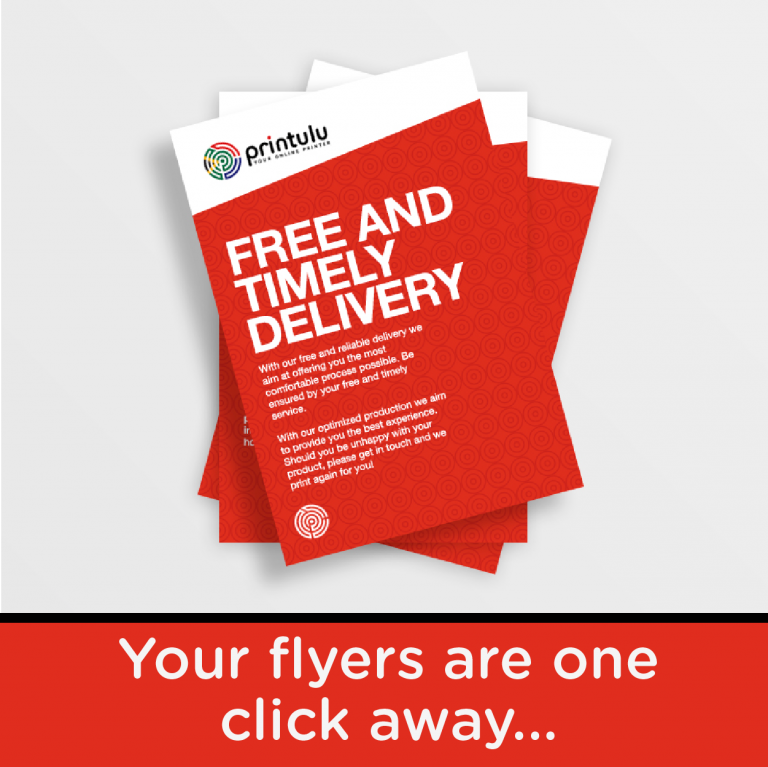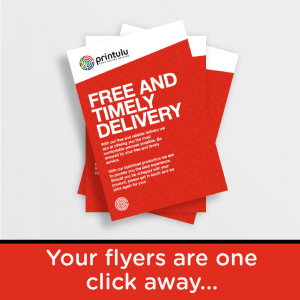 A study by the Direct Marketing Association found that $1.00 spent on print advertising expenditures can generate an average of $12.57 in sales. That high return ratio was found to be universal across all industries: No matter what business you are in, print is still an effective medium for creating sales and generating revenue, especially as premium printing techniques continue to evolve.
Check out our related article on Forbes: Print in the Digital Age – Why Omni-channel Marketing Should Be Your Go-to Strategy
Print still makes up 43% of small retail advertising
According to a report by Pitney Bowes, 76% of small businesses believe the ideal marketing mix Includes both Physical and Digital Communications.
A flyer at the dinner is nothing without a tweet from the CMO. A blog post with 20 keywords on your shiny new single-pager is nothing without a CSR initiative for the local school's football team. A Facebook campaign to get people to attend your kick-off event is nothing without posters around town. And vice-versa. Adopt the following tactics to combine digital and offline media:
Variable Printing
Send a personalized postcard along with that product you just sold online. Variable printing allows you to uniquely customize each piece of media by changing certain elements from piece to piece, taking advantage of the power of complex personalization.


For example, you could run a mailer campaign and personalize each postcard with the name of the recipient, or create unique coupons with individual serial numbers so that you can track which customers used them. When this technique is used with variable images, for example, you could create a series of assorted business cards, each with a different photo background.
While we're on the topic, did you know Printulu offers variable data printing? Check out our video below for a quick tutorial on how to order with us. Remember, our standard delivery option is absolutely free and 100% reliable!
NFC (near-field communication)
It is a new technology that is not available on all devices but is sure more convenient than QR codes. NFC technology uses a tiny microchip to send a signal directly to your mobile device without the need for scanning. Tap the print media against your mobile device, and the NFC chip will instantly connect you to the website.
These technologies can also be used in more creative ways than simply connecting your audience to a website. They can be used to distribute files, play videos, or activate augmented reality features that encourage your audience to explore and engage, as well as share with others.
Print and Social Media
When you hand a potential customer or business relation a business card, you're making a social connection with that person and giving them the means to do the same with you.
Social media can also be fully integrated with any print marketing strategy or campaign. In fact, you'd be hard-pressed to find a business card from an up to date without its Facebook address, Twitter address, or other social networking URL printed on it. (Slightly over half of respondents to a Nielsen survey said they used a social media advertising campaign in conjunction with print media.)
Though some designers and a content marketer or two, unfortunately, make tragic mistakes when working with print and digital media, the two often share a symbiotic relationship. Print media helps to draw attention to your social media sites, and your social media profiles can be used to strengthen your print campaign.
Finally, for the nerdiest among this article's readers, I recommend reading up on Negrine's Theory of Normalisation (Negrine, 2008). In short, people thought that television will change marketing to the point that nothing else would be needed. And funnily, before that, marketers thought the same about radio, newspapers and so on. A few years passed and now all of these channels are considered just a part of the media mix. Sounds familiar? That will be the story of digital in 10 years when the next big thing hits the floor and the cycle begins anew.
Further Reading:
Print Money? Read What Printulu Founder, Alexander Knieps, has to say about the print industry in South Africa on Forbes.
Related Articles: