It's that time of the year and all the Printulians are getting wrapped up (see what I did there?) in getting each other gifts. We have a standing tradition of doing a Secret Santa gift trade every year. It never gets boring at the Printulu office! The one thing everyone can agree on, though, is that gift giving is not simply just a kind gesture. There's something we love about giving to people – and it's probably that knowledge that sometime, when they look at that gift, they'll be reminded of you. 
The festive period is a time to relax, but for many, that isn't the case. It can be a scary time for many small businesses. The quieter it gets, the more the nerves start kicking in. All kinds of questions pop up in your mind. "Am I going to have a business to come back to in January?", "Maybe I shouldn't close up shop! What if my clients forget about me?".
It can be a terrifying prospect and it's one that most business owners face. Stressing about this can completely undo all of your holiday plans. But rest assured – there is a way to keep clients coming back, even when you're on the beach. After all – you've had a long year, and you need a break just as much as the next hard working person. So, what's the secret?
It's all in the spirit of giving.
The secret is giving. No – don't click away! I don't mean the cheesy, preachy type. It's all about corporate gifting. You remember your Aunt Sallie when you drink out of a certain mug. You remember your girlfriend when you check the time on your brand new watch. The same principle applies when you gift useful products to your valued customers. Corporate gifting makes clients feel special and remembered. This feeling and the thoughtfulness of a gift will leave a lasting positive impression.  
What is it about corporate gifting that makes people swoon? 
Everyone likes presents. Everyone. Especially when they're thoughtful and useful.
If you even bring a slight smile to your clients' faces, then you are winning. Happy faces mean happy branding and happy memories. A simple thank you card can go a long way when you're far away.
Corporate gifts are influential relationship builders. They can be a great way to thank long-standing customers for their business and add a personal connection to business transactions. Not to mention adding a subtle reminder of your products and service offerings while you're at it.
In short, corporate gifts help your business to:
Create goodwill.
Strengthen relationships.
Enhance your company's image.
Create an emotional connection and positive perception of your brand.
But – and there is a big BUT. You can't just give anything. For this to work properly in your favour, it needs to be done right.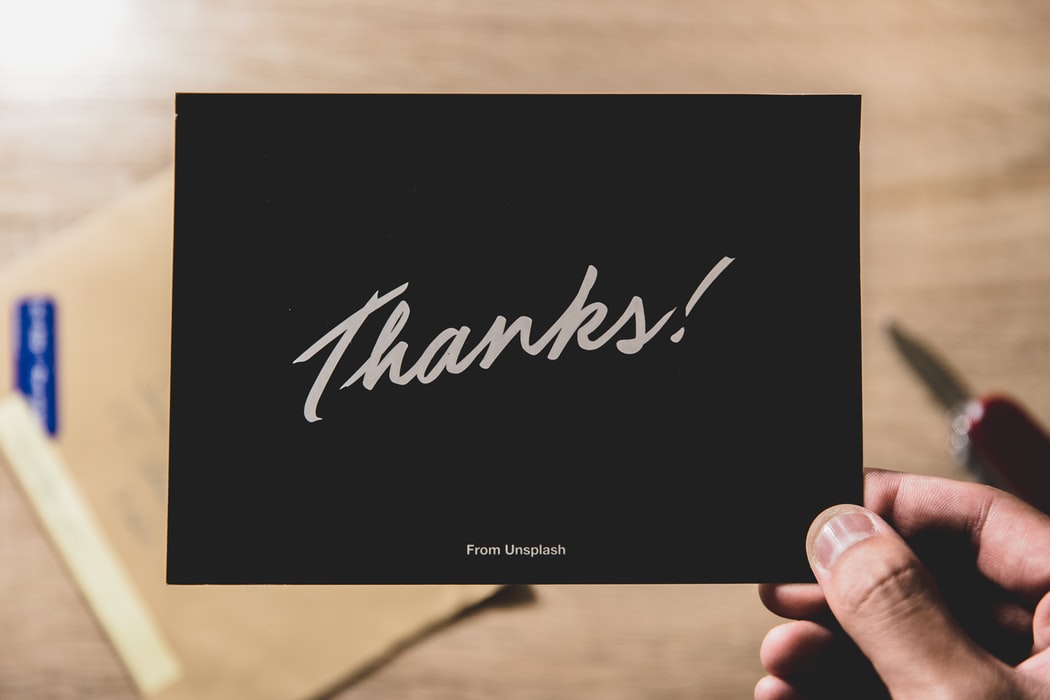 It's all about psychology.
If you know your marketing, you've heard of Dr. Robert B. Cialdini. Not ringing a bell? Maybe you've heard the term "The 6 Principles of Influence". Here's a quick rundown of what these 6 principles are and why it pays to consider them when you're planning a corporate gifting strategy.
1. Reciprocity.
You have to give a little to get something in return. Cialdini's first principle of persuasion states that human beings are wired to return favors and pay back debts—to treat others as they've treated us. In other words, doing right by others is a good way to get others to do the same for you.
2. Commitment/consistency.
The principle of commitment declares that humans have a deep need to be seen as consistent. As such, once we've publicly committed to something or someone, we're much more likely to go through and deliver on that commitment (hence, consistency).
3. Social proof.
People rely on social cues from others on how to think, feel, and act in many situations. And not just any people, but peers. Cialdini defined social proof as people doing what they observe other people doing. It's safety in numbers.
For instance, if our coworkers work late, we're likelier to do the same. If a particular eatery is always full of people, we're likelier to give that establishment a try.
4. Authority.
Ever wonder why we a tendency to obey authority figures, even if they're objectionable and ask others to commit objectionable acts? It's human nature! Accessories, such as job titles (e.g. Dr.) and uniforms, infuse an air of authority, making the average person more likely to accept what that person says. When you are perceived as an expert in an area, other's will be more likely to pay attention to you.
5. Liking.
What does it matter if you like someone? According to Cialdini, it affects the chances of you being influenced by that individual. People like those who like them or who they perceive as friends. It's a simple, yet powerful idea.
6. Scarcity.
Scarcity is the perception that products are more attractive when their availability is limited. We're likelier to purchase something if we're informed that it's the "last one" or that a "special deal" will soon expire.
Apply the principles, get the customers.
When you look at marketing from a psychological perspective, it's easy to see why corporate gifting has become such a big deal. It's no longer a nice-to-do, but rather an absolute must-have.
Here's a simple example. Postcard printing is cost effective and, with Printulu's variable data printing option, personalisable. Add an awesome tent calendar for 2020, and suddenly your clients not only feel values, but have something they can use. This will sit on their desks and they will be reminded of your business all year. Throw in a quick discount that expires soon and suddenly – BAM. Your business is booming even when you are not behind the wheel.
This simple combination of reciprocity, scarcity and liking can have a massive impact on your overall brand appeal – not to mention your December revenue. Just try it! There's proof in the Christmas pudding:
More gift ideas from Printulu
Your gift needs to build brand recognition, stay relevant, and appeal to your client. This is a simple, but tough, checklist to crack. To help inspire you and your gift-giving, we have listed ten corporate gift ideas for this holiday season!
1. Branded Water Bottles.
2020 is set to be the year of the environment! That means less plastic and more reusables. To stay on-trend and offer a great, versatile gift with subtle branding, try sending your clients a brand new Tritan Water Bottle. It's a super-portable gift, meaning your client will keep your brand visible, and it's a useful and thoughtful one too! Plus BPA free and dishwasher safe? That's a big plus for your clients! This is corporate gifting at its finest, and we are already inundated with orders. 
2. Branded Travel Mugs.
Who doesn't love coffee? Coffee is the lifeblood of many offices, and, yet, pesky things like meetings, working duties, and paperwork means many a coffee goes cold before we find the time to enjoy it! Corporate gifting can solve this. Travel mugs keep coffee warm, and they are environmentally friendly! In fact, many cafes will now offer discounts for users who bring in their own travel mug in a bid to help the environment. 
Keep an eye out for our incoming branded travel mug that we will be launching soon. Your clients will love the portability and thoughtfulness of this gift. And, by branding it, you will keep your logo visible as they travel around during the day. Let your clients build awareness for you and gift them a beautiful branded travel mug. 
3. Branded Ball Point Pens.
Promotional pens should have a spot in your marketing toolkit. Impress your clients by adding value to their days with your brand. Leave an impression at conferences, meetings and expos with Printulu's branded rounded clip ballpoint pens, launching soon! 
4. Branded Office Stationery.
Branded office stationery will be used again and again in the office, keeping your brand on the tip of clients' tongues. Making a branded stationery packet, including our sleek presentation folders and notepads, is a surefire way to stay memorable. This gift also shows off your professionalism. Engaging with other businesses needs by providing useful gifts like stationery shows you're thinking about your client.
Plus we have a brand new Branded Ball Point Pens coming in soon! These will make a brilliant addition to any office stationery gift pack!
5. Calendars.
Calendars are useful, practical, and easily branded. We have a range of calendars available (see the full range including templates here), including deskpad and wiro calendars. By putting your brand loud and proud on this gift, you ensure that customers will remember you daily.
6. A charitable donation.
Remember how I said my gifts are a little selfish? Well, they don't need to be. Making a charitable donation in another company's name for Christmas is a great way to earn some good karma, build a charitable reputation, and make both you and your clients feel good! 
7. Personalised postcards.
A handwritten note is simple, personal, and heartfelt. Putting pen to paper on one of our beautiful letterheads or postcards is a great way to thank a client for their business and build a genuine human connection. A handwritten note is timeless, and it stays that way for a reason.
Further Reading:
Related Articles: